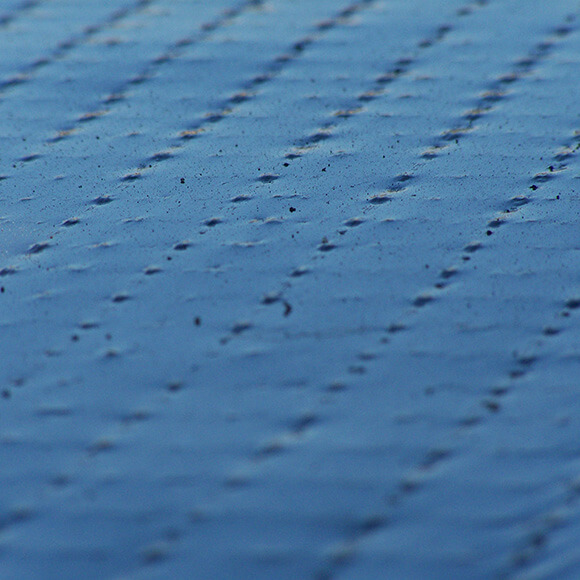 GlasGrid® TF System
1 Step Installation (No Tack Coat)
BI -Directional Reinforcement
5X Fatigue Performance of an Unreinforced Asphalt Section
Pre-installed geosynthetic polymer tack film
Ideal for flexible pavement surfaces
Fiberglass strands coated with an elastomeric polymer and formed into a grid structure
High tensile strength and high modulus of elasticity
Fully millable and recyclable after its service life
Overview
Conventional tack coats present a variety of challenges, including difficulty achieving uniform coverage, weather-dependent curing time, and keeping it off clean surfaces. The GlasGrid® TF (Tack Film) system provides all the benefits of GlasGrid product, but without the challenges of having to apply a conventional tack coat. With a pre-installed layer of polymer tack film, the GlasGrid TF system performs even better than the original GlasGrid system, protecting against reflective cracking while it bonds to asphalt overlays.
GlasGrid® is a U.S. registered trademark of Saint-Gobain ADFORS. Other foreign trademarks also apply.
SKUs
The GlasGrid TF system comes in three SKUs: 8501, 8511, and 8512.