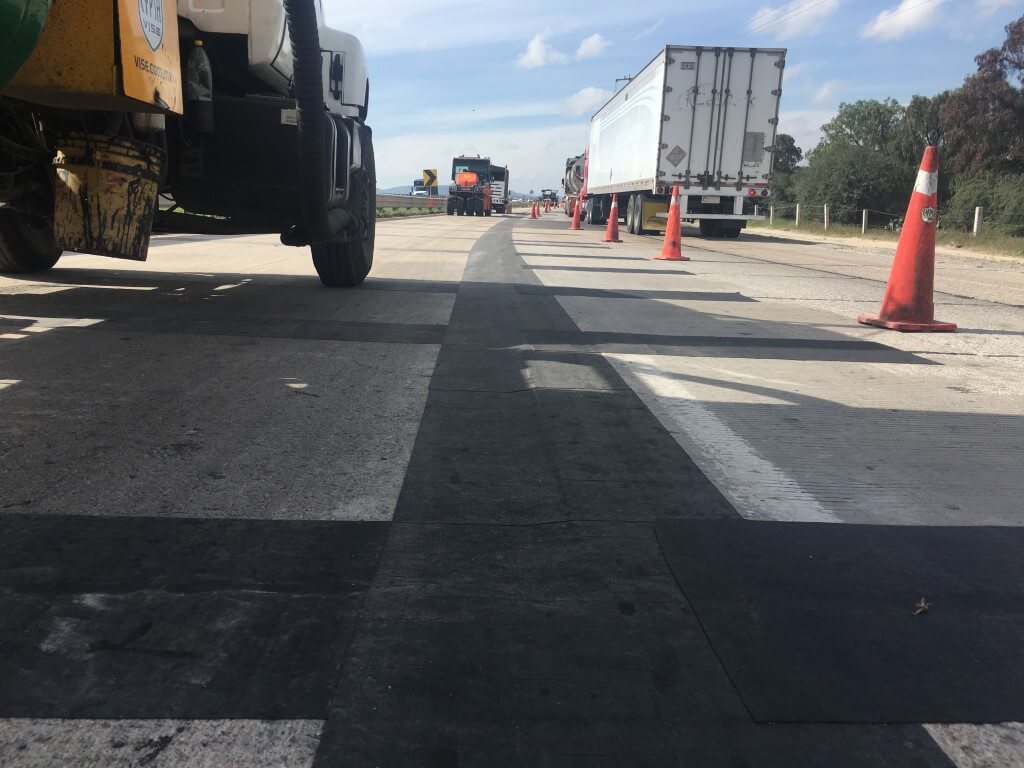 Rapid Repair™ System
4 Easy Installation Steps
2 Product Types
Self-adhesive polymer modified bitumen layer
Slows and reduces long-term cracking
Increases pavement life
Lowers maintenance costs
Fast and easy manual installation
Overview
The Rapid Repair™ system is a complete repair system for the reinforcement of jointed superstructures, single cracks, and small localized areas.
These pavement patches slow and reduce reflective cracks by turning crack stresses horizontally to dissipate stress. They can also be used for covering trenches, base repair patches, and lane widening. They are specifically designed for the manual repair of small areas and can be installed directly on milled surfaces after the application of a manufacturer's approved tack coat. Additionally, Rapid Repair pavement patches can serve as a moisture barrier.
Rapid Repair pavement patches are made up of a fiberglass reinforcement bonded to a polymer modified layer of asphalt. The patches are ultrathin, so bumps can be avoided, and they are fully millable and recyclable.
SKUs
We offer Rapid Repair PG25 and PG100 pavement patches.