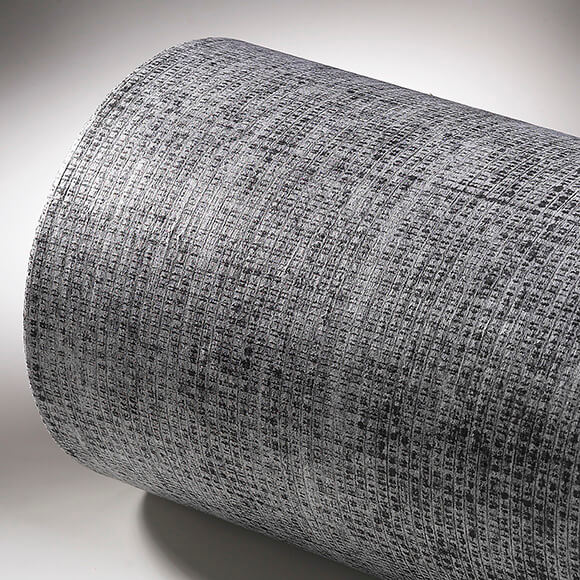 GlasPave® Paving Mat
3 Functions in 1 Product
2 Products to Choose From
285 LB/IN Max Strength for GP50
Advanced hybrid geosynthetic paving material
Significantly greater tensile strength compared to other paving mats
Effective moisture barrier - resists rot, mildew and chemical degradation
Reduces the amount of AC tack coat required compared to other fabrics
Fully millable and recyclable after its service life
Overview
GlasPave® paving mats are a unique combination of fiberglass mesh embedded into high performance polyester mats. The non-woven matrix structure of GlasPave paving mats allows for an asphalt binder to penetrate and fill voids within the fabric to limit moisture infiltration into a pavement structure. The fiberglass matrix in a GlasPave paving mat coated with an elastomeric polymer provides significantly greater tensile strength at low strain when compared to conventional paving fabrics and other paving mats.
GlasPave® is a U.S. registered trademark of Saint-Gobain ADFORS. Other foreign trademarks also apply.
SKUs
GlasPave is available in two SKUs: GP25 and GP50.