Part 1: Transportation Infrastructure Funding Impacted by COVID-19
by Paul Schmitz, on September 21, 2021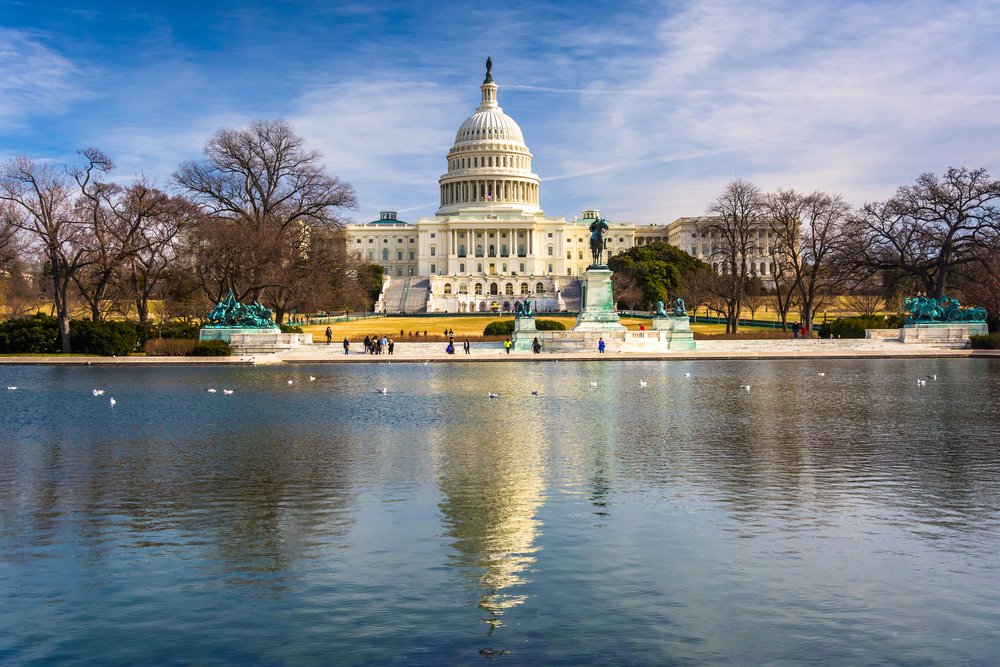 Earlier this month, the $1 trillion infrastructure bill received bipartisan approval in the senate. This comes at a crucial time when both the United State's aging infrastructure and battered economy are in dire need of restoration. As President Biden remarked, "This historic investment in infrastructure is what I believe you, the American people, want, what you've been asking for for a long, long time."

With the bill now in the House, we decided to engage with experts in transportation construction to get their thoughts on agency spending, long-term infrastructure funding objectives, and budget shortfall lessons learned from the past.
The COVID-19 pandemic has caused businesses to pivot into a new normal, (i.e., more work from home)? Do you see these as lasting changes, and if so, what effect do you see this having on our transportation infrastructure needs? Less traffic = less need for new roads and less need for ongoing maintenance?
Kevan Stone (CEO & Executive Director - National Association of County Engineers)
Yes, these changes will last. However, especially in rural America, there are jobs (farming, manufacturing) that cannot be done remotely. Overall, rural or urban, populations are increasing (even with a shift in geographic norms), equipment is becoming heavier, thus maintenance and expansion will continue to be necessary.

Jon Young (Executive Director - Hawaii Asphalt Paving Industry)
Although there will be resistance, there are benefits for working from home, so I hope it becomes the new norm. For the individual, it saves on the cost and time of commuting back and forth to work. For the community, it will reduce the traffic on the road. As a result, new highways may not be built if the reduced traffic volume equals or exceeds the new demand.

We anticipate a long-term increase in work location and flexibility. We've demonstrated as a society the ability to flex work location in ways thought impossible. This new flexibility in work location will become normal. This will impact travel patterns and thus transportation needs. But we don't know the extent or nature of these changes. What remains clear is that our infrastructure is currently substandard, replacements, modifications, and expansion will be needed regardless of the changes in travel patterns.

Berry Still (Transportation SE Unit Business Leader - Mead & Hunt, Inc.)
There will continue to be an increase in telecommuting for the foreseeable future which will continue to reduce traffic demands on existing roads. Our firm is anticipating at least 50% of our staff will choose to permanently work remotely. Many of our partner firms are expecting the same change in their workforce. This will further reduce traffic demands. We believe this change in capacity with promoting an emphasis on providing more of a value proposition approach to our client's infrastructures needs. We will be asked to provide better solutions to providing enhance mobility within the footprint of existing infrastructure.

David Lipka (National Director for Transportation & Infrastructure - Terracon)
I do see more work from home in the future. Helping our staff build the work-life balance that we have touted, and they have now adopted. While this may mean less traffic, the majority of our systems were over-utilized in their current conditions, so I don't see a large fall of on needs or maintenance.


With the reality of significant local and state budget deficits impacting 2021 and beyond, how are agencies modifying their short-term and long-term infrastructure planning?
Jason Bird (FL Resilience Practice Leader - Jacobs Engineering)
It appears more competition for funds means an increased focus on capital prioritization metrics and methods to focus on immediate needs to protect critical services and health and safety of populations. All are adjusting to work within available budgets, but the needs are not reduced.

State and local governments are addressing their transportation budget shortfalls in different ways - their options are to raise revenue, borrow money or decrease spending.

With the reality of budget deficits impacting 2021 and beyond it's forcing agencies to prioritize their spending as much as ever. Agencies are having to look at the immediate needs and value of different infrastructure projects and prepare ranking systems to evaluate which projects have the most immediate needs and which projects will need to be pushed back to later fiscal years. It is just like the rest of the population, COVID has forced us all to be a little more fiscally conservative.

Berry Still (Transportation SE Unit Business Leader - Mead & Hunt, Inc.)
Most have pushed larger projects off and are focusing on maintenance-type projects. Planning has been put on hold until agencies can figure out where the new needs will be. We are seeing clients reassessing priorities. Projects are starting to be pushed into the outer years of the work program. On the design side, we are seeing an emphasis on reduced plan sets for roadway design as well as more emphasis on safety evaluations to justify improvements.

Jon Young (Executive Director - Hawaii Asphalt Paving Industry)
The main reduction in funding seems to be from two sources: 1) gas tax revenue and 2) surcharge on rental cars. If our tourist industry does not get back to somewhere near pre-COVID, the rental car surcharge revenues will be reduced. If people continue to work from home, the gas tax revenues will be reduced.

What lessons from the great recession can be implemented to address projected budget shortfalls without derailing long-term infrastructure funding?
Kevan Stone (CEO & Executive Director - National Association of County Engineers)
Understanding that economic downturns do not result in mismanagement of funds at the local level, but priorities are sometimes shifted to meet community needs.

Alison Black (Sr. Vice President & Chief Economist – ARTBA)
Many states are in a better revenue position than they were in 2008. Between 2013 and 2020, 31 states raised their motor fuel tax rates. There are now 22 states with a variable rate component to their gas tax. This means that their rate will automatically adjust based on an outside measure, usually inflation or the wholesale price of gasoline. States have also taken steps to diversify their transportation revenue streams, with additional funds coming from motor vehicle registrations and licensing fees, alternative-fuel vehicles, sales taxes, and business-related taxes or fees. While we expect some states to pull back on spending, a robust increase in the federal transportation investment will be an important factor in the broader recovery. Historically, sustained growth in federal transportation revenues has preceded real gains in highway and bridge construction market activity.

Shahriar Najafi Pavement Management Engineer - Senior Engineering Supervisor – Virginia DOT)
Bringing pavement to the condition that can be maintained with functional overlays/mill and fills. Doing the right treatment at the right time and right place and avoid using preventive maintenance on deteriorated pavements just to buy time.

Congress has spent hundreds of billions on post-disaster relief, but it has not laid down a program or even a vision for how coastal communities can adapt to sea-level rise, increased flooding, harsher storms. Water resources need to be budgeted on a 5-year basis. We have not learned from any experience over the past decades about moving from water resources projects to water resources objectives.

Once the bill gains approval from the house, municipalities and state agencies will then need to be strategic in how they prioritize projects. Our next segment will discuss the idea of "shovel ready" vs. "shovel worthy." Should projects that require more planning but have larger future financial impacts get pushed ahead of projects that provide immediate employment/economic relief but only address temporary needs? I'm sure you'll want to know how our experts weigh in.
Topics: