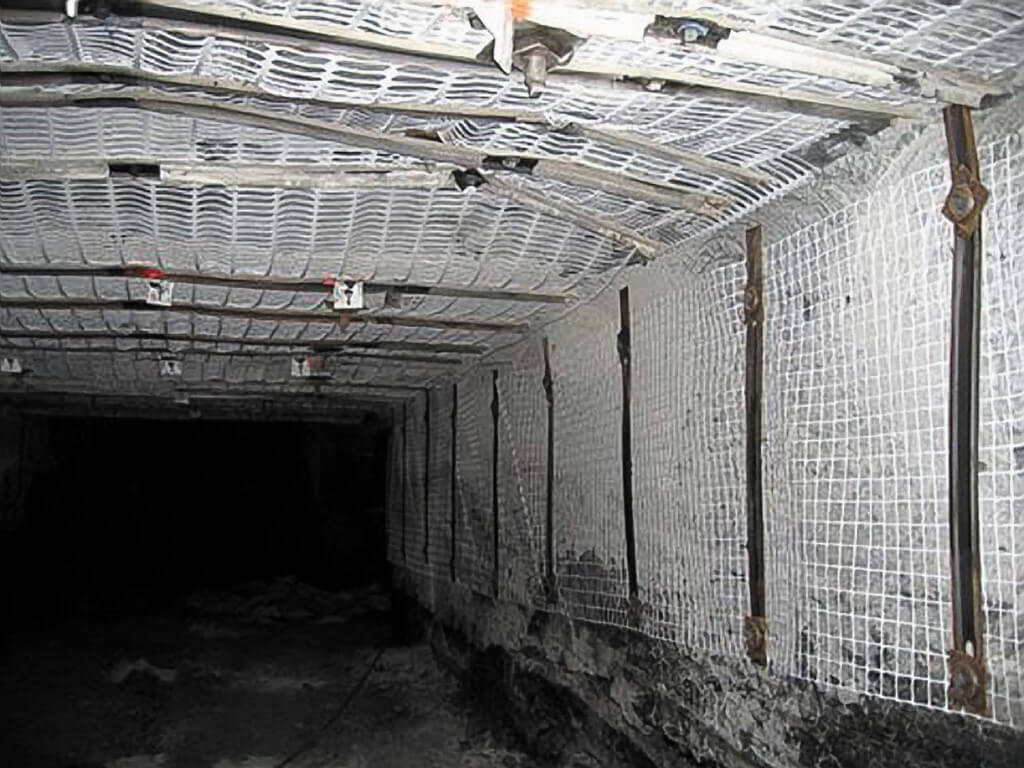 Mining Systems
75% Max. Reduction in Installation Time
MSHA Compliant
Ideal for underground mining applications like roof and rib control as well as long-wall shield recovery screens
Inby-outby stiffness for production installation from miner/bolters
Rib-rib flexibility allowing continuous roof-to-rib reinforcement for secure mining entry corners
Strength equivalent to 8 gauge, welded wire modules, but 1/7 the weight
White, reflective color for increased entry brightness
Solution Overview
Primary roof and rib control of underground openings is traditionally accomplished by metallic supports that may have a variety of configurations. Perhaps the most common are steel roof and rib bolts, which are generally spaced on a regular pattern within the roof, and sometimes ribs of the entry. These primary support devices are intended to prevent catastrophic failure of the openings. They are generally not suited to prevent spalling between their isolated locations.
Tensar's heavy-duty polymer geogrid can provide supplemental roof and rib skin control for the most demanding conditions. Tensar's Mining Systems are a family of polymeric grid products that are lightweight and easy to handle. They are impervious to acidic environments and have very similar strength characteristics to steel, but at a fraction of steel's weight. These properties add up to a drastic reduction in back, hand, and facial installation injuries, due to product weight and flexibility. Compared with metal reinforcement, Tensar Mining Systems can reduce installation and material handling time up to 75%.
SKUs
Tensar's Mining Systems include BX3326, TX196FR, Minex™ Rock Mesh, and UX3340 roof mats.