Petrochemical Plant Construction: Mission Impossible?
by Scott Phillips, P.E., on May 29, 2020
For access to the world, petrochemical facilities are often close to waterways which mean contractors usually face less-than-desirable soils when working on new construction or expanding existing facilities. It is not uncommon for typical petrochemical plant sites to sit where the water table is at or very close to the existing ground surface. Since the topography is virtually flat, the often-saturated, silty soils have nowhere to drain. Construction in-and-over these conditions is not an option, it's a requirement. In addition, roads and working surfaces are the lifeline of a petrochemical plant project being completed on schedule, regardless of the weather. Owners and EPC contractors want these structures built right the first time since they are not interested in wasting time or money filling-in ruts.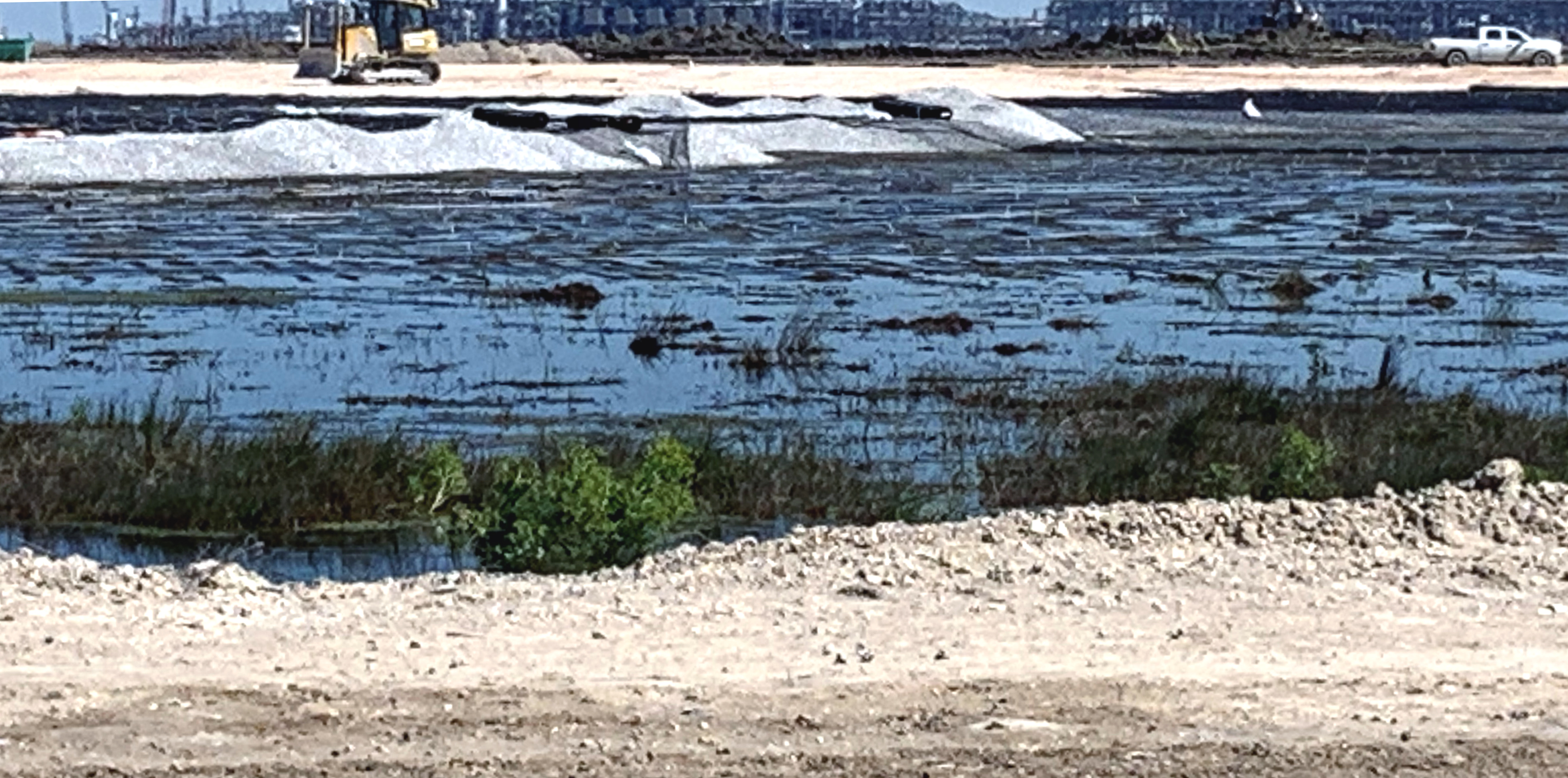 Contractors certainly understand the challenges of building on these sites with ultra soft soil conditions. In fact, the typical in situ conditions render DCP-type soil strength testing unrecordable, especially during wet seasons. Conventional methods like chemical stabilization are simply not possible or cost prohibitive. It's clear that a specialized solution is required to ensure both constructability and cost efficiency – not to mention gain a competitive advantage.
Structural geogrids are a cost-effective method for addressing soft soils found at petrochemical plant sites, allowing immediate access on soggy land that otherwise couldn't support even the lightest equipment. However, circumstances such as this require a geotextile for separation. When both functions are required, a composite geosynthetic material like Tensar TriAx FilterGrid presents an attractive solution. FilterGrid combines the highest performing structural geogrid, TriAx, by bonding it with a geotextile that maintains separation. FilterGrid allows maximum filtration, bridge-lift confinement, pore water dissipation, and other proven performance characteristics. An additional benefit is that the geogrid and fabric are installed safely and quickly in one installation step, thus preserving the integrity of the section.
With Triax FilterGrid, challenging petrochem sites are no longer "mission impossible." Job site successes become the norm - contractors have immediate constructability and owners are ensured long-term, proven performance of their roads and working surfaces.
Are you ready to gain the competitive advantage with FilterGrid? Watch our 30 minute webinar to see how this proven strategy works on petrochem sites. Or click the "Learn More" button for immediate FilterGrid info.
Webinar: Constructing Petrochem Working Surfaces/Haul Roads