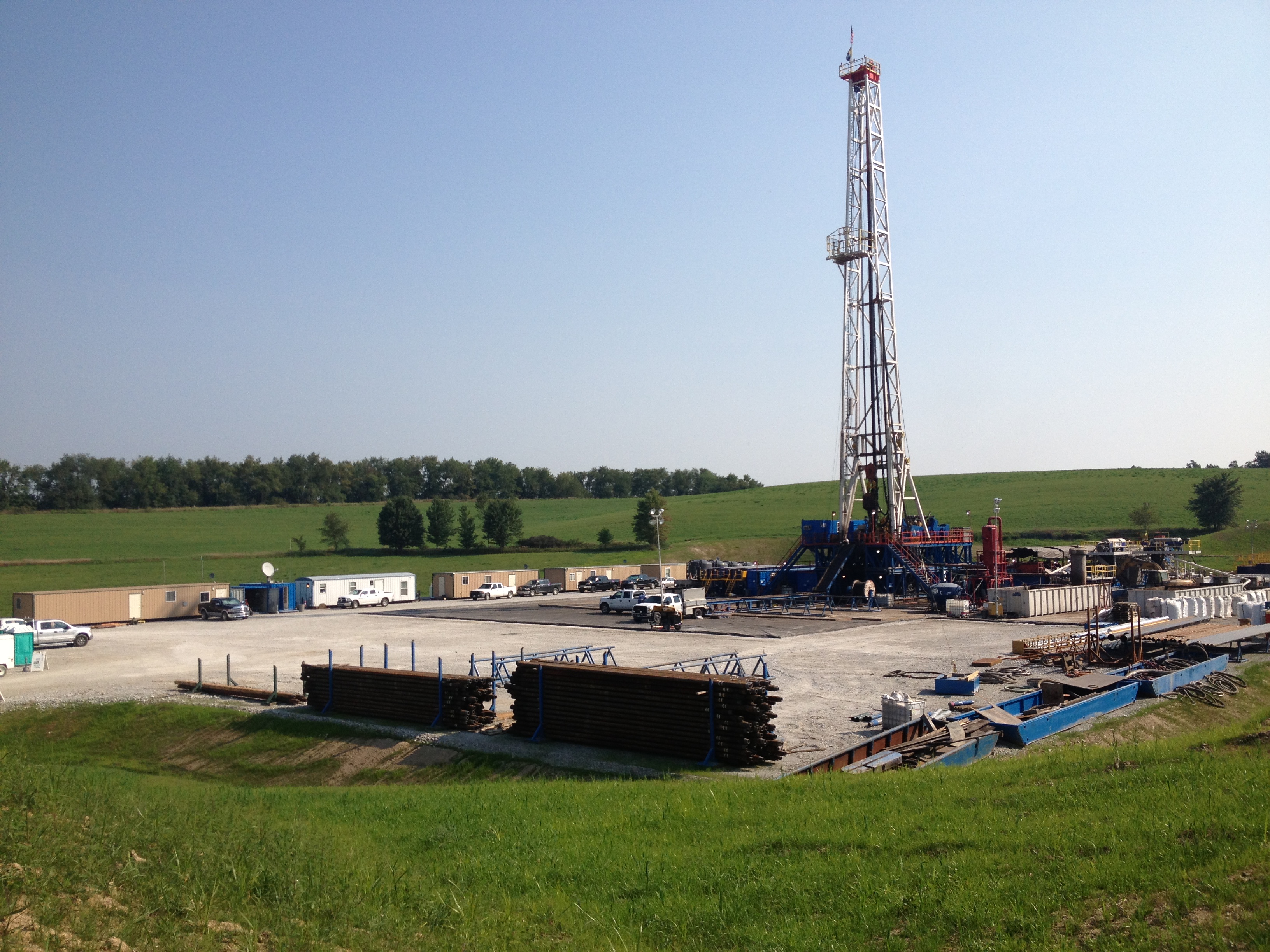 Rex Energy Well Pad
Butler County, PA
November-December 2012
Tensar TriAx® geogrids stabilize soft soils to create drill sites and access roads.
Owner/Developer: Rex Energy
General Contractor: Kozik Construction, Inc.
Client's Challenge
Rex Energy is an independent energy company engaged in the acquisition, production, exploration, and development of oil, natural gas, and natural gas liquids with a majority working interest in multiple natural gas exploration projects in Butler County, PA. The Bame and Warner sites were farmland where there was no provision for heavy equipment access. Most of the soils on the Warner site needed moderate improvement, but the subgrade at the site entrance was quite soft. At the Bame pad, a high water table contributed to very soft soil conditions throughout the site.
Tensar Solution
Tensar regional manager David Lipomi advised using the Spectra System with a combination of TriAx TX190L geogrid and TriAx TX160 geogrid. Designed for the demanding loads of the rail industry, TX190L geogrid offers an aperture that is ideal for bridging saturated and crumbling soils with less expensive 3-inch-minus stone. TX160 geogrid has a smaller aperture that works well with a well-graded aggregate with a top size of 1.5 inches.
By using the TriAx geogrids, the project designer was able to specify thinner aggregate layers. On average, it allowed the general contractor to create stable areas for work and vehicular traffic with 6 inches less stone.