King of the Road Contest Winner Visits Tank Town
by Tensar International , on August 08, 2018
In mid-July, Tensar Key Accounts Manager Rich Shelton and his wife Michele along with Patrick Schwan, P.E. – Partner & Chairman of Richland Engineering Limited - and his family enjoyed an afternoon of crushing used cars while driving vintage military tanks through the red clay at Tank Town USA.
When the American Society of Civil Engineers released their 2017 Infrastructure Report Card and America received a D+ grade, we reaffirmed Tensar's mission of helping transform America's roadways into A+ infrastructure. We introduced our industry to Beauregard "Beau" Benjamin through the "King of the Road" video filmed at Tank Town USA. Near Blue Ridge, GA, Tank Town let Beau roll a 15-ton military tank over old cars and through muddy unpaved road, which was later reinforced with TriAx Geogrid product.
At the time of the King of the Road video launch, we announced a drawing to win a Tank Town Car Crushing Trip. Pat Schwan was the lucky, randomly selected car crusher. Beau Benjamin said, "That Pat fella is a smart one, hanging out with the Tensar folks. That Triax Geogrid is some tough stuff. Looks like Pat's got the right stuff, too, what with all the mighty fine tank driving and car crushing."
The consulting engineering firm of Richland Engineering Limited was founded in 1968 and is celebrating their 50th anniversary. Richland Engineering Limited is headquartered in Mansfield, Ohio. Pat joined the firm in 1992 after graduating from Ohio Northern University. Richland Engineering Limited has an experienced professional staff of Civil Engineers, Structural Engineers, Highway Engineers, Traffic Engineers, Airport Engineers, and Surveyors. Since Richland's founding, the firm has been tested by hundreds of successful projects from complex roadway and bridge design to construction management.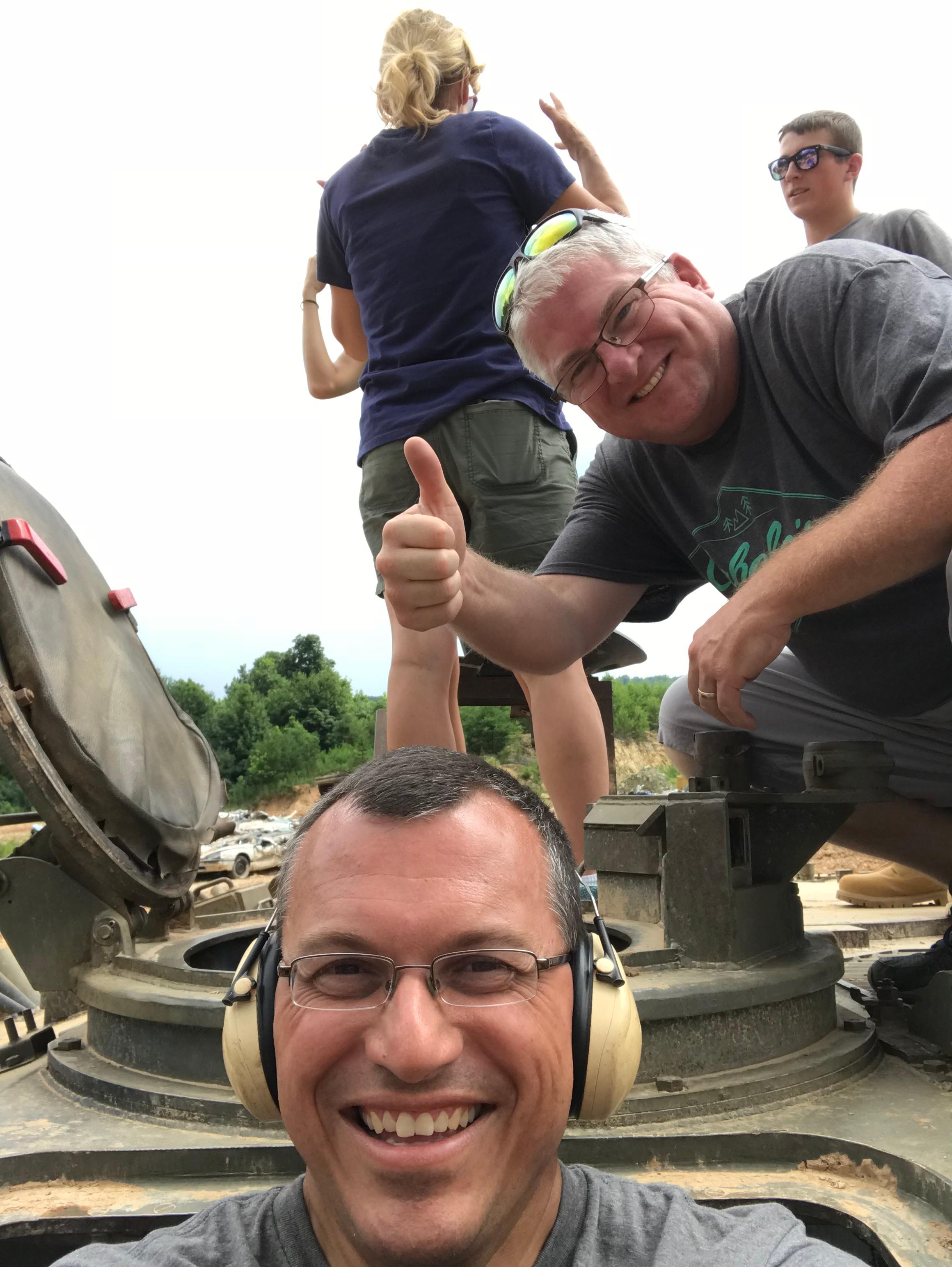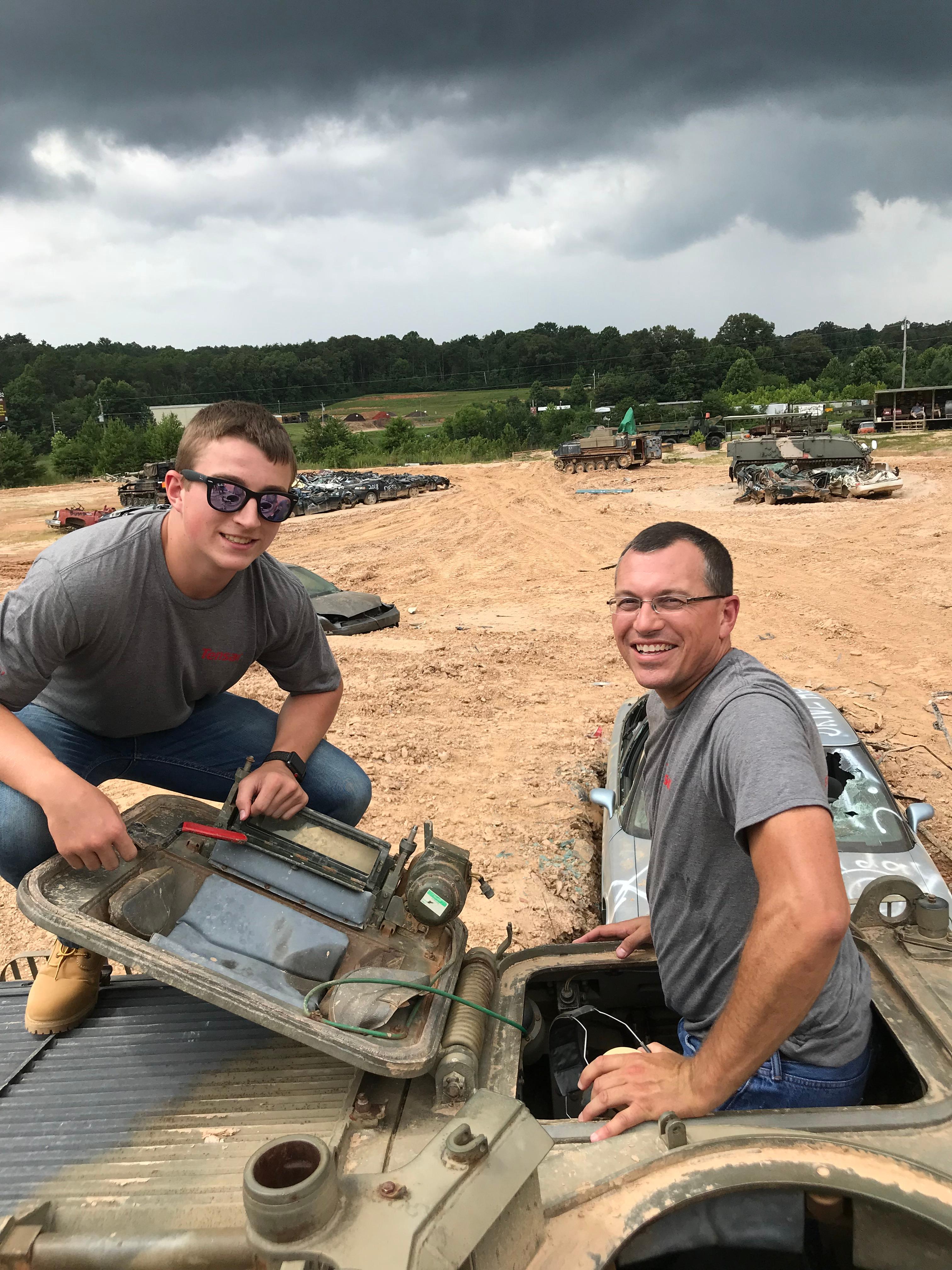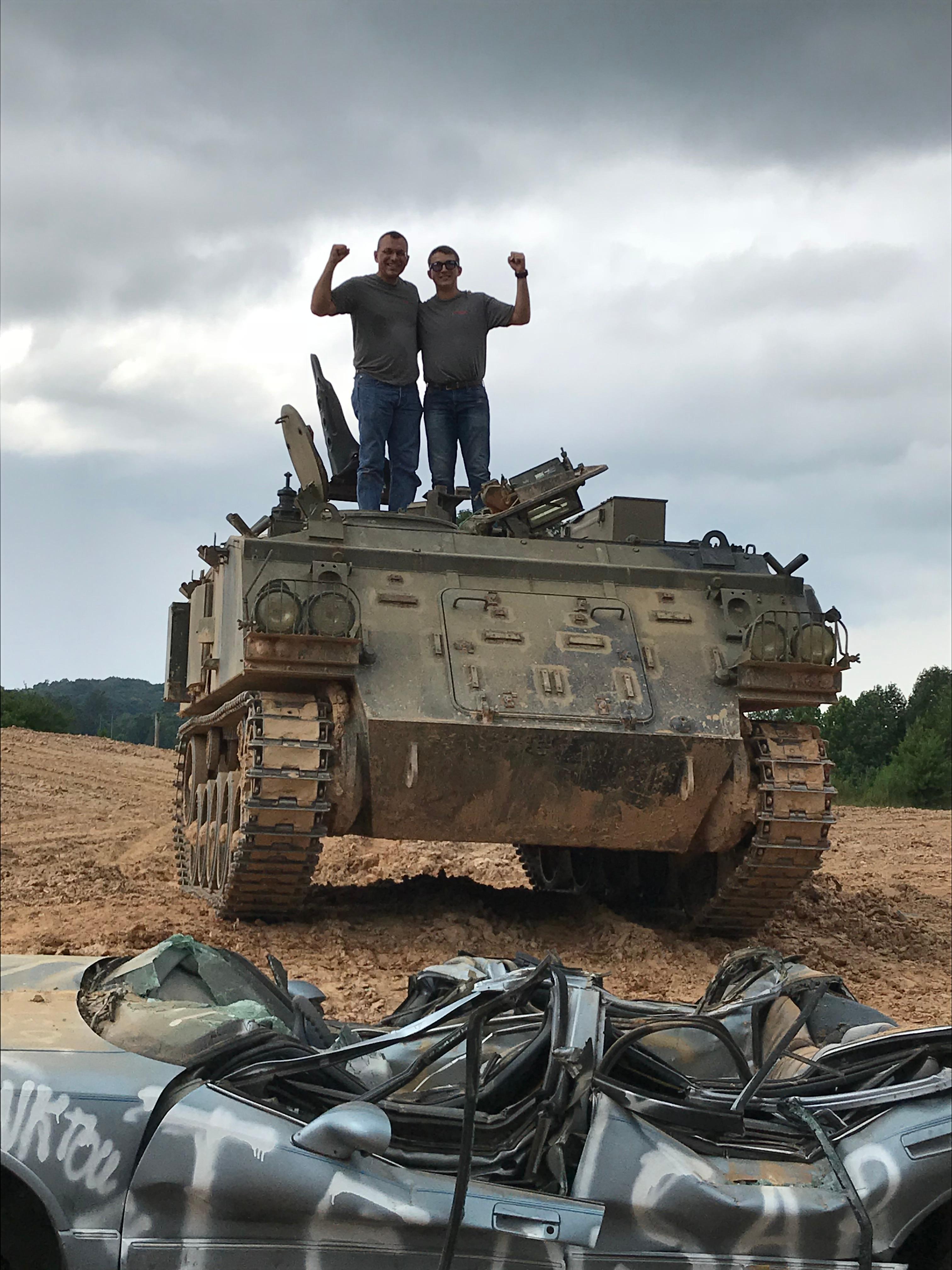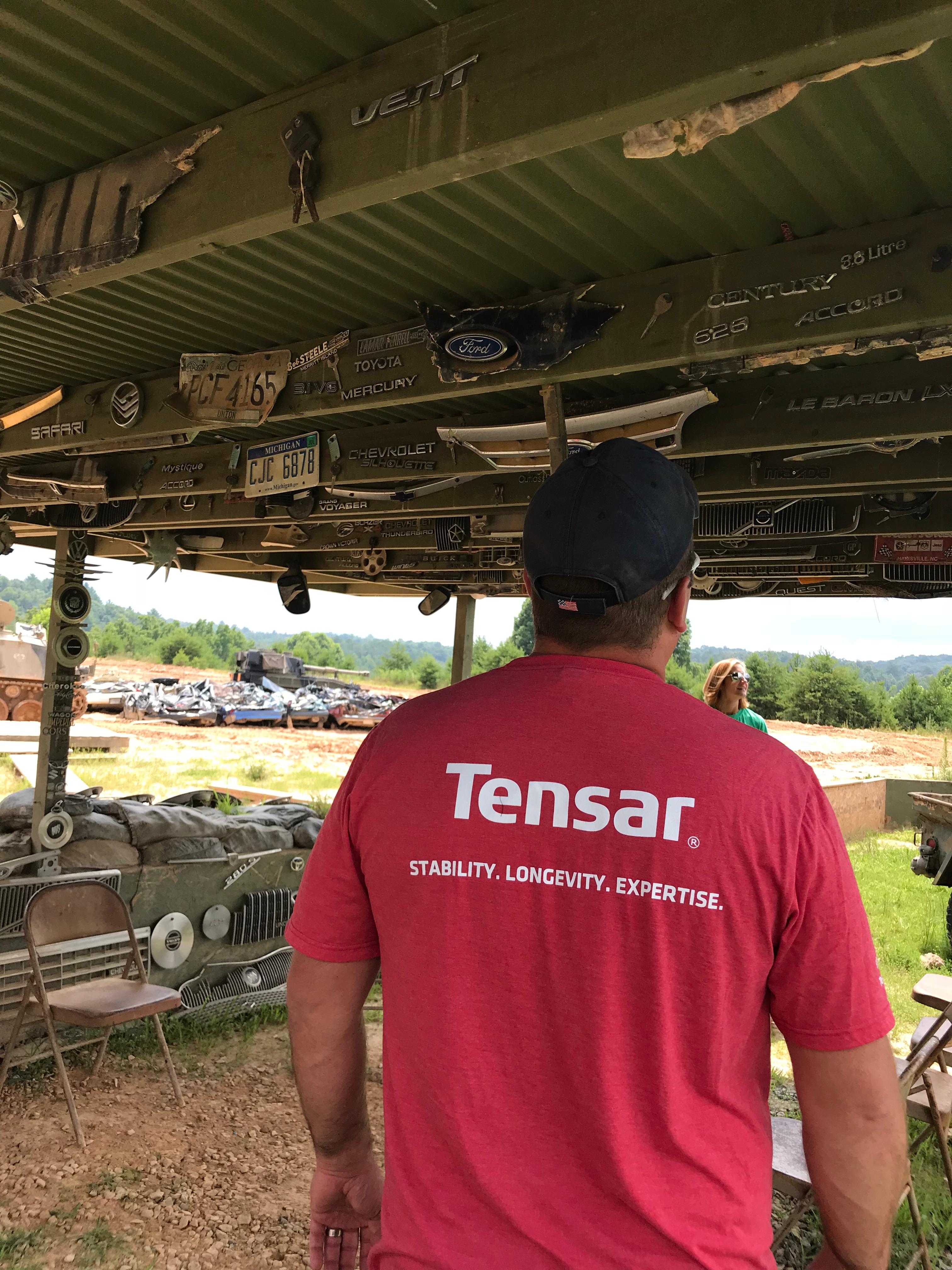 Topics: