Part 5: Impacts of Stimulus Funding on Transportation Construction
by Paul Schmitz, on July 09, 2020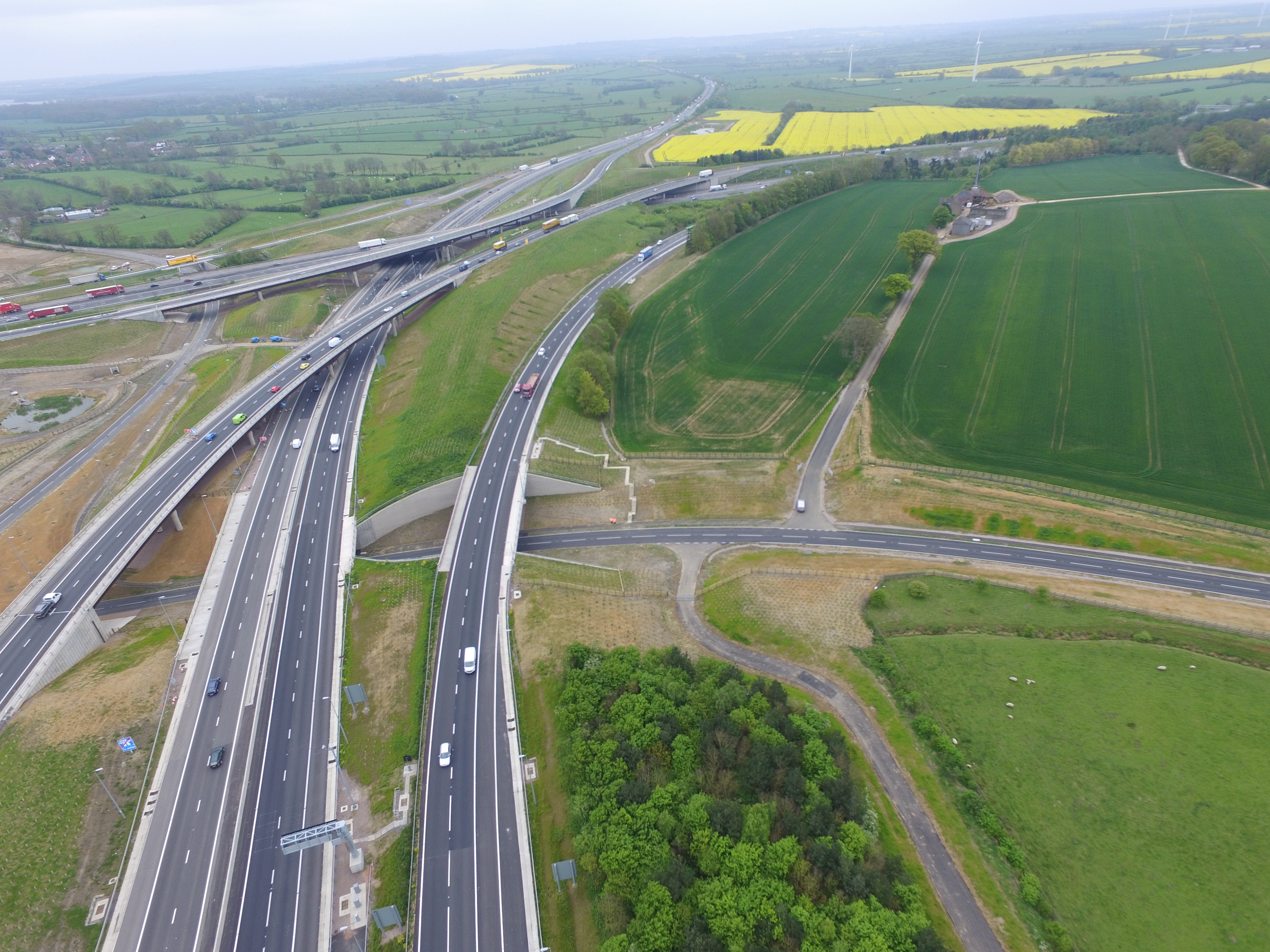 As we discussed in Part 4 of our series, COVID-19 has drastically reduced revenues that states depend on for funding infrastructure improvements. This large deficit has sparked calls for help in the form of a stimulus package aimed specifically for transportation construction. Stimulus funding would allow for much needed improvements and get Americans back to work. We asked our panelist, "What direct impacts will a stimulus fund have on the economy at large, and where is the funding needed the most?" Below are a few responses we received; however, the full discussion can be found in our eBook, "The New Normal."
Regarding transportation, where is the greatest need for infrastructure improvement (local, state, or national level)?
There were 10 panelists who responded to this question with the answers broken down as follows:
State – 60%
National – 20%
Local – 20%
The term "shovel-ready" is used quite frequently when speaking of infrastructure stimulus. With all the environmental and engineering requirements for many projects, what types of projects can really create jobs and get money into the economy quickly? How fast can they be started?
If the project is still in the planning phase, it won't qualify. Projects that typically qualify for stimulus dollars need to have an approved NEPA document and design almost or already completed with all environmental permits in place. Pavement preservation and thin surfacing project can begin within a short window since they can progress through the environmental and design phase quickly.
One way is to allow flexibility for states to apply funds to address their specific needs, including the ability to use for state match on federal-aid projects. Additionally, it should enable stimulus funds to be applied to for any Title 23 transportation investment as well as any phase of projects. One way to be ready when stimulus comes is to start doing scenario planning now - look at the projects in planning and their original budgets. How much funding do agencies receive? How fast do stimulus projects need to get on the street - 3 months, 6, 9, 12? Do states stagger them for longer and sustained impact? All of these questions can be answered in a matrix analysis type way so clients can be ready for action no matter what occurs.
The use of categorical exclusions (CEs) in transportation has been expanded in the last three reauthorization bills. While these projects are generally minor in scope (repaving, maintenance, etc.) they are the closest to what can be considered "shovel-ready." New CEs have been created for projects with minimal federal funding, projects in an existing right of way and projects being replaced because of a natural disaster. These new CEs are already helping additional types of projects start with minimal delay. Lastly, the term "shovel-ready" from the 2009 recovery act misplaced the focus of federal funds on quick projects as opposed to needed projects. This characterization devalued the important work of the transportation construction industry.
What types of infrastructure stimulus projects create the most economic productivity, and how?
The whole intent of a stimulus is to put money into the economy quickly by employing as many people as possible, or keeping people employed. But the other part of this question relating the economic productivity must be weighed in as well. Many infrastructure projects that are needed to improve and drive economic productivity can have long timelines, meaning that stimulus funds would not be quickly injected into the economy. In many cases these projects can take years to build. So balancing stimulus and economic growth can be a challenge. There have been many economic studies conducted on this subject by FHWA, Boston University, University of Utah, and others. In most studies looking at employment impacts per $1B in spending, pavement repair and maintenance projects actually generate more jobs than those created by new highway construction. Smaller infrastructure projects may also be easier to implement, spurring faster investment of the stimulus funds. But care needs to be taken that not too many of the same type of projects are constructed at the same time, since they will be drawing on the same types of equipment and skill.
Data suggests every dollar invested in infrastructure investment returns many more dollars to the economy. If I were to set priorities, I would focus on the basic public infrastructure those being roads, water/sewer utilities and energy.
How has COVID-19 impacted transportation construction? We have the full discussion from our expert panelists, including lessons learned and preparation advice in our eBook, "The New Normal." This free resource shares all the insights we gathered covering these following key areas:
Immediate and long-term implications for transportation construction
Funding for public infrastructure
Lessons learned
Key takeaways and action steps to prepare for possible stimulus funding
Get Your Copy Now: