AREMA Roadway & Ballast Committee Tour Tensar Plant in Georgia
by Tensar International , on February 02, 2022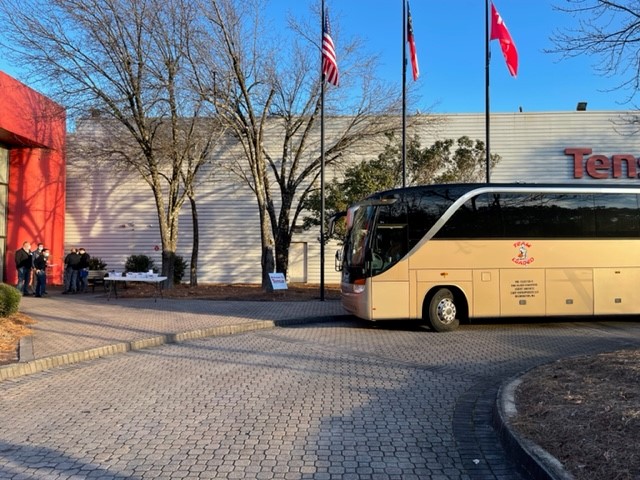 American Railway Engineering and Maintenance-of-Way Association (AREMA) Committee 1 members recently toured the Tensar International plant in Morrow, Ga. Around 50 members of the AREMA Committee 1 – Roadway & Ballast committee learned how next generation geogrid is being designed and deployed to dramatically enhance rail infrastructure performance, safety and life cycle costs.

The AREMA committee is made up of some of the rail industry's top personnel, contractors, consultants, and suppliers.
This group is responsible for the development and publication of recommended practices related to:
Preliminary exploration, testing, design, construction, and maintenance of railway roadbeds. This shall include soil stabilization, retaining structures and drainage.

Ballast types and sections.

Culvert types, installation and inspection.

Utility installation on railway rights-of-way by railways or others.

Fencing and roadway signs.

Vegetation control.

Tunnel design and excavation, not including lining the tunnel, which is the responsibility of Committee 8.

Geosynthetic materials for railway applications.

Attendees visted six different stations around the plant. Each station was dedicated to a specific product or service that Tensar offers; Smart Technologies, Geopier (RailSpike and SRT), Grade Separation, Marine, Pavement Interlayers and Tensar+ Software.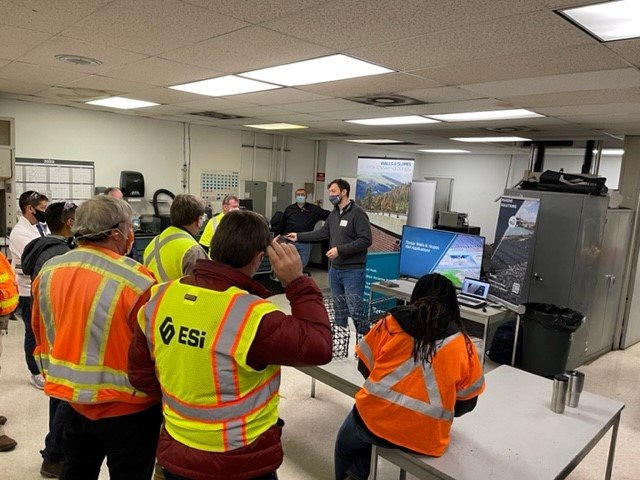 "The goal of this tour was, first and foremost, to educate key decision-makers in our industry about the importance of identifying proven, high-quality, long-lasting materials to better stabilize and sustain more resilient railways," said Don Herbert, Tensar Rail Market Manager. "Hosting AREMA leaders is a way for us to emphasize the good news that the best products for the job are made right here in America."
Note: Information on the railway industry is provided as a service to AREMA customers/the public but does not represent an endorsement.
Tensar geogrids provide a predictable, cost-effective solution for the stabilization of ballast and sub-ballast layers that includes many advantages. Key benefits include lower up-front construction costs and extending maintenance intervals. Learn more about our engineered solutions for the rail market.
Topics: