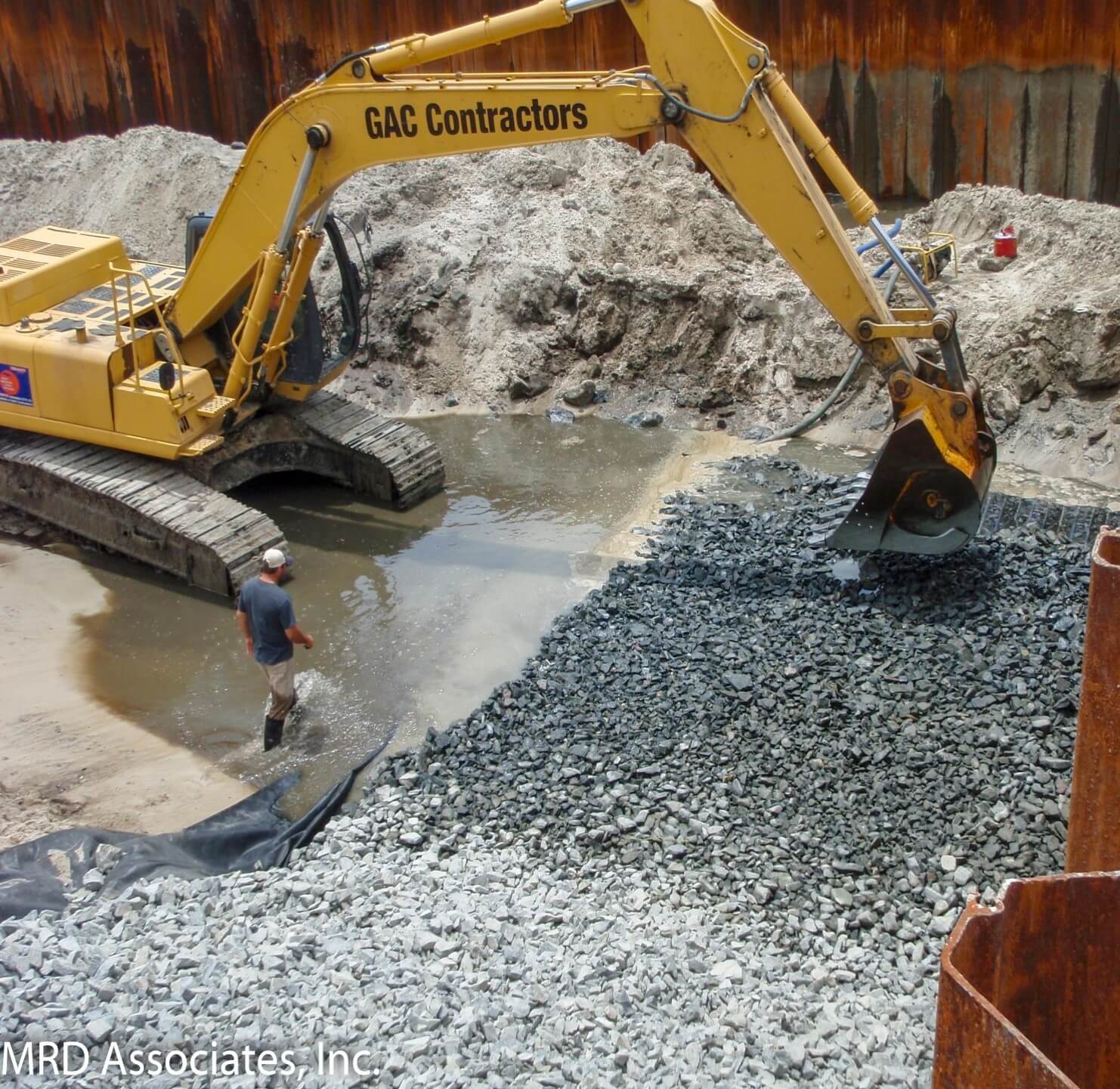 Stumphole Revetment Improvements
Cape San Blas, Florida
August 2018
Highly erosive Gulf Coast beach and Hurricane Michael no match for Triton Marine Mattresses
Owner: Gulf County, Florida
Engineer: Michael Dombrowski, MRD Associates, Inc.
Contractor: Various
Client's Challenge
County Road 30E located in Gulf County, FL, is one of the fastest eroding shorelines in the US. It's also the only ingress and egress for residents and first responders onto the peninsula, so protecting it is a top priority for public safety.
Tensar Solution
Tensar marine mattresses were chosen as the filtration/foundation for the large armorstone revetment along the road at the tip of St. Joseph peninsula. UX-200 marine mattresses were filled with aggregate and placed at the toe of the revetment to prevent scour and provide a firm foundation and filtration layer.
The revetment was put to the test in 2018 when Hurricane Michael, the third strongest hurricane to make landfall in US history, battered this area of Florida.