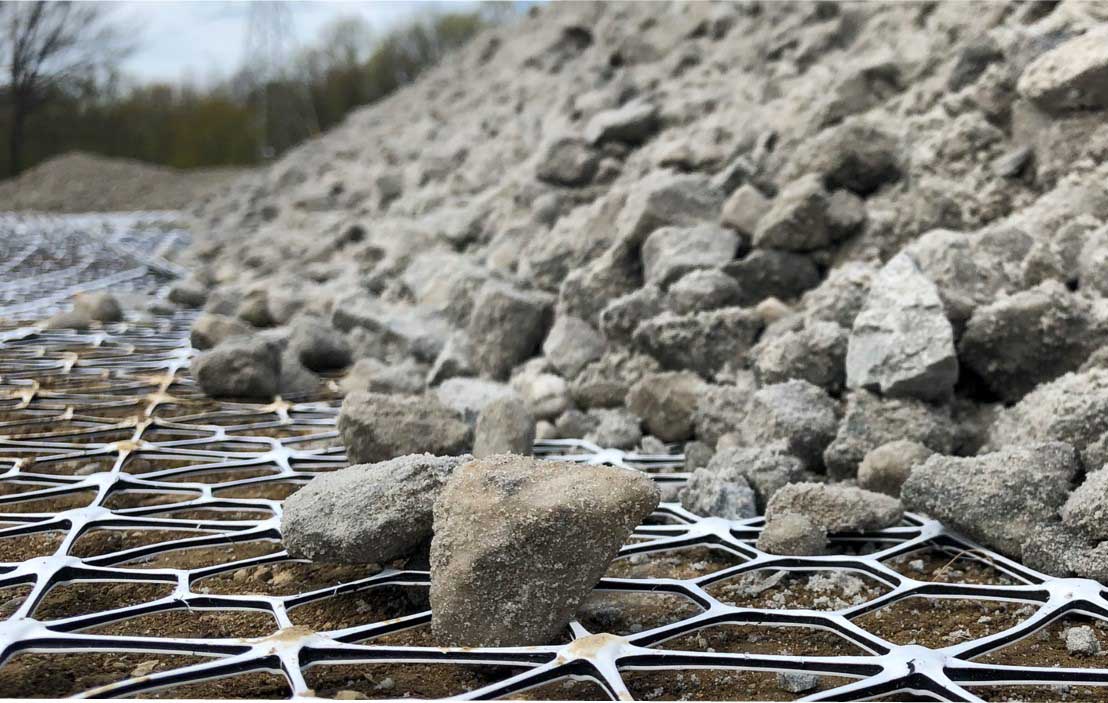 Streamwood Fire Station No. 33
Streamwood, IL
October 2021
Tensar® InterAx™ geogrid saves cost while boosting rigid pavement performance.
Contractor: Allesio & Sons Co.
Distributor: Road Fabrics, Inc.
Client's Challenge
Poor subgrade soils (CBR=1.2%) prompted the engineer to seek a stabilization method that would ensure the performance of a proposed rigid pavement section.
Tensar Solution
Tensar designed an 18" thick aggregate section stabilized with two layers of Tensar NX850 geogrid placed at 4" and 14" of depth. This design reduced the required aggregate material by half. In addition to providing time and cost savings by reducing excavation and backfill, the Tensar design provided a 40% performance increase to the 10" thick rigid pavement that was built on top of the CA-6 aggregate.