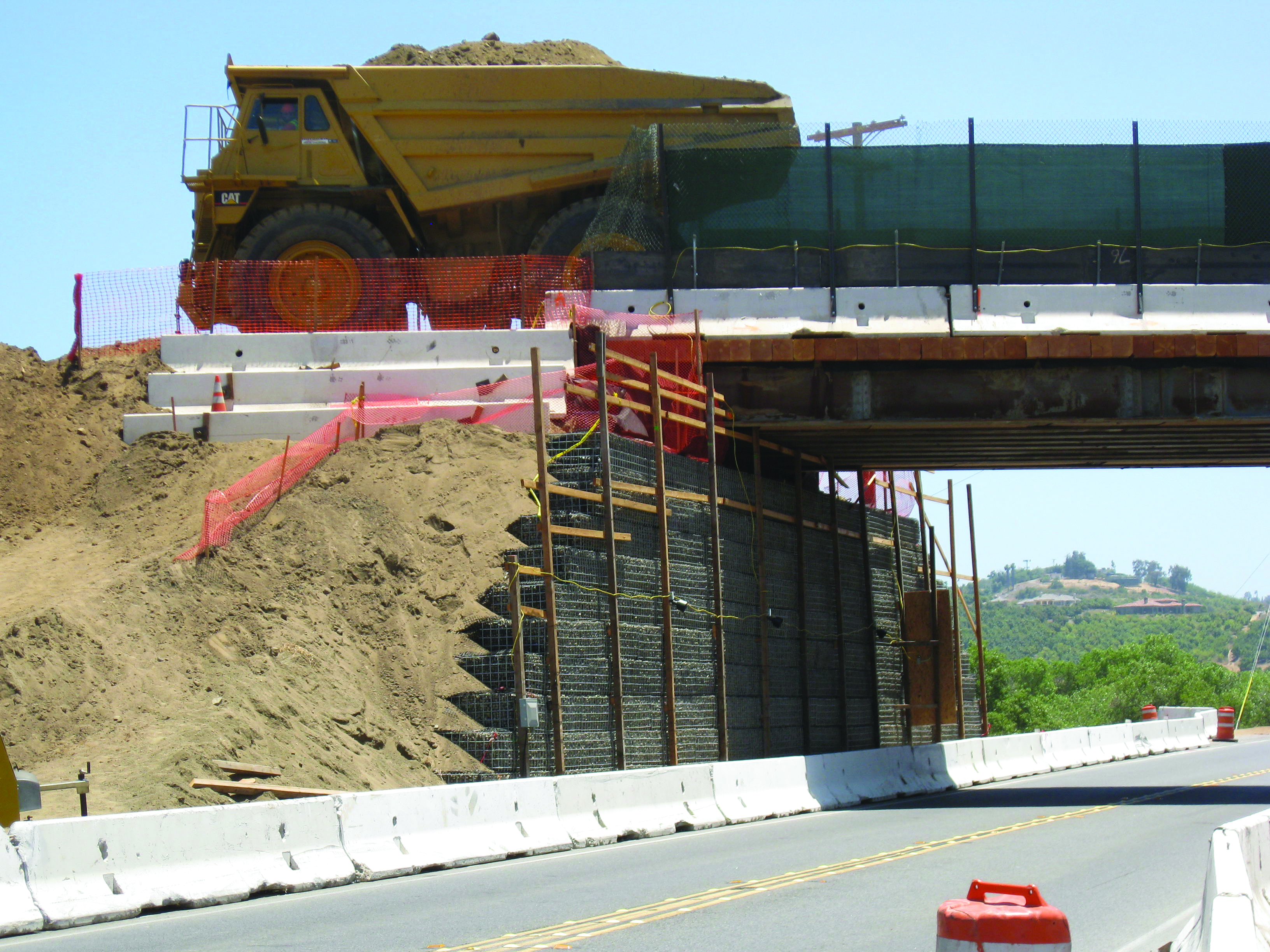 SR-76 Temporary Bridge
San Diego County, CA
May-June 2010
Tensar's Temporary Wall system enables the creation of AASHTO-compliant temporary bridge abutments.
Owner/Developer: Caltrans
General Contractor: Flatiron West, Inc.
Client's Challenge
To improve traffic flow, the California Department of Transportation (Caltrans) funded projects to expand SR-76 from two lanes to four. One segment of this route required excavating 1.5 million cubic yards of material from cuts to fills. Temporary bridge abutments were required during the expansion in order to keep the project on schedule.
Most of the fill movement involved crossing SR-76 with large, off-road hauling equipment. The traffic volume on SR-76 and time restrictions made this approach impractical. Flatiron's schedule for commencing the cut/fill operation was very tight.
Tensar Solution
Tensar helped Flatiron plan temporary bridge abutments. Although the abutments would be temporary structures, they had to meet the latest American Association of State Highway and Transportation Officials (AASHTO) bridge design specifications. They also had to be capable of supporting half the design dead load of the bridge and half the live load of a fully loaded CAT 777 off-road truck with a gross weight of some 360,000 lbs.
Flatiron's wall crew was soon able to construct the temporary bridge and their subcontractor began the essential work of moving the soil from the cuts located along the new alignment. During this phase of work, several fully loaded CAT 777 trucks made hundreds of trips over the bridge on their way to the embankment site.