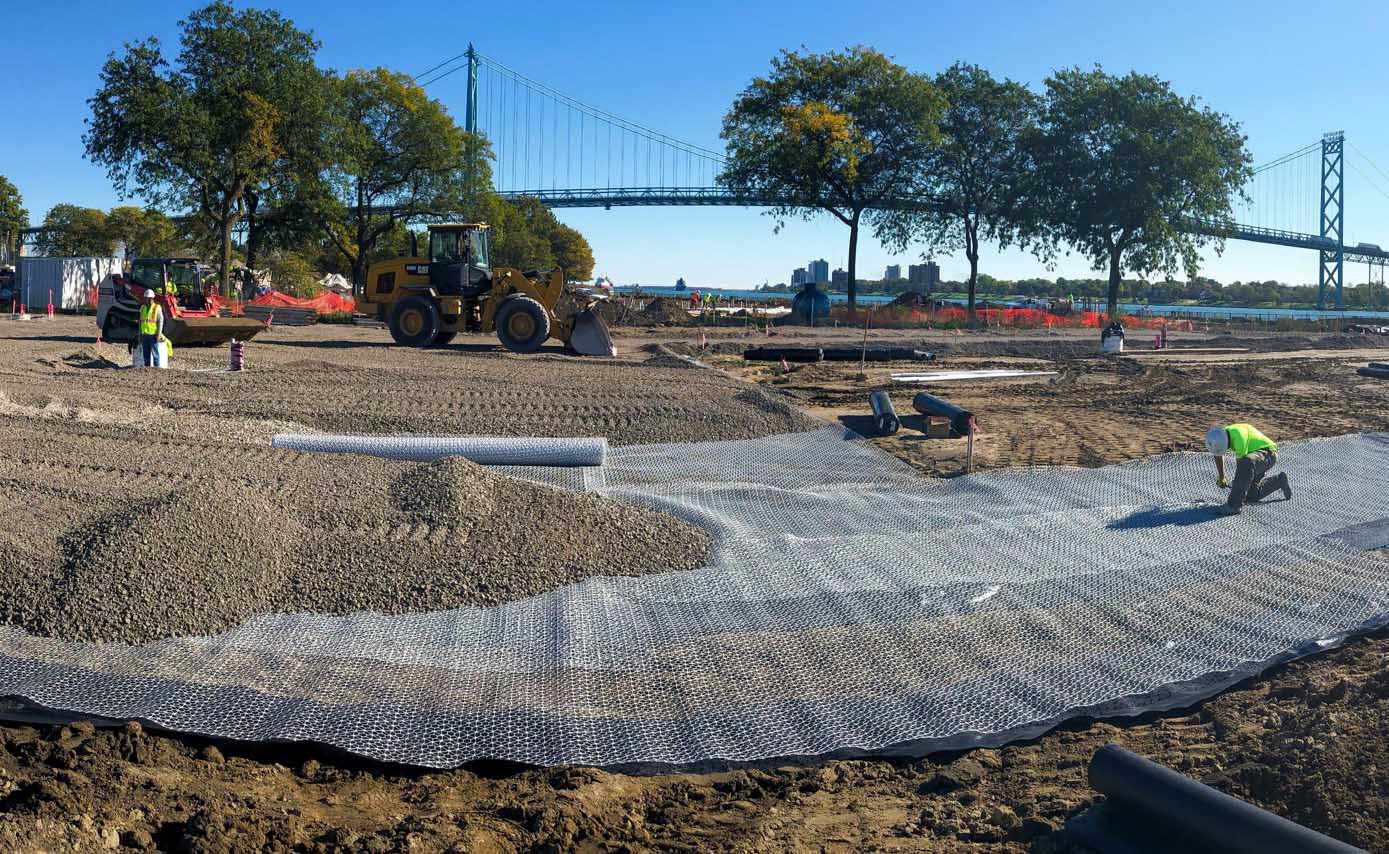 Riverside Park
Detroit, MI
October 2021
Detroit park opens sooner with Tensar® InterAx™ geogrid.
Engineer: SOMAT Engineering
Contractor: Major Cement
Distributor: CSI Geoturf
Client's Challenge
Soft subgrades near the Detroit River led an engineer familiar with Tensar geogrid to reach out for design assistance on a project revitalizing part of the downtown Detroit riverfront.
Tensar Solution
Tensar engineers collaborated with SOMAT Engineering to design a pavement optimized with Tensar NX750 geogrid. The original design of 9" of Portland Cement Concrete on 12" of aggregate was reduced to 10" of aggregate on top of a layer of NX750. Even with a material reduction, the new aggregate section was better stabilized and allowed construction traffic to traverse the site without rutting in a rainy season.