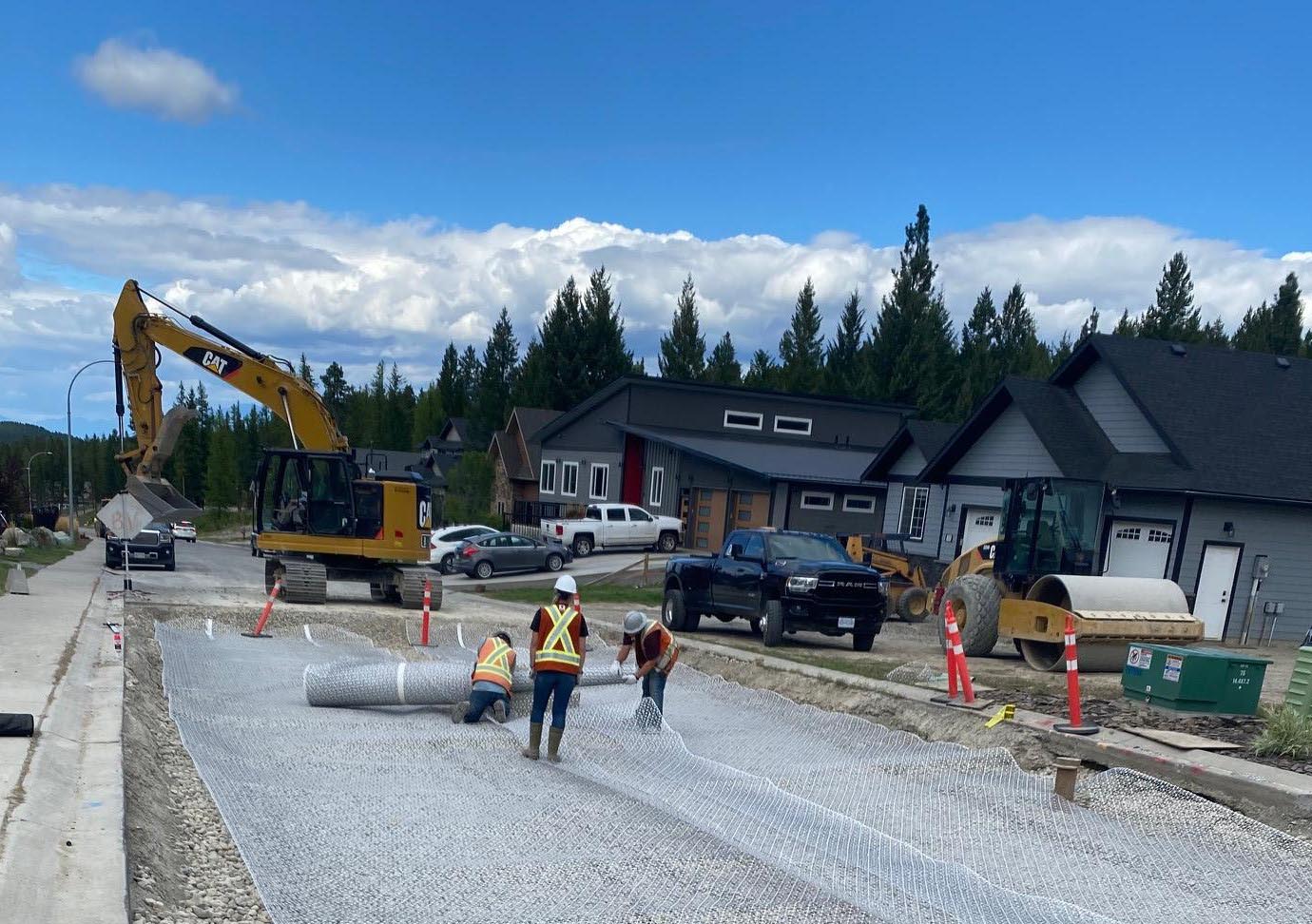 Mount Royal Estates
Cranbrook
August 2021
Tensar InterAx™ geogrid reduces backfill by half and mitigates long-term settlement of subdivision roads
Owner: City of Cranbrook
Engineer: McElhanney
Contractor: BAD Ventures, Ltd.
Client's Challenge
Following original construction of the subdivision, excessive settlement of fills occurred resulting in the need to reconstruct roadways and repair underlying infrastructure.
Tensar Solution
Tensar NX750 geogrid was selected to enable construction over very soft, saturated soils and to enhance long-term performance. Benefits of the InterAx solution were its ability to immediately bridge over the subgrade and provide a stronger base for compaction. It also reduced the depth of removals and backfills by half, decreasing construction time, materials, and cost. Future benefits include reducing long-term settlement and deformation including lateral cracking of the asphalt surface over time.