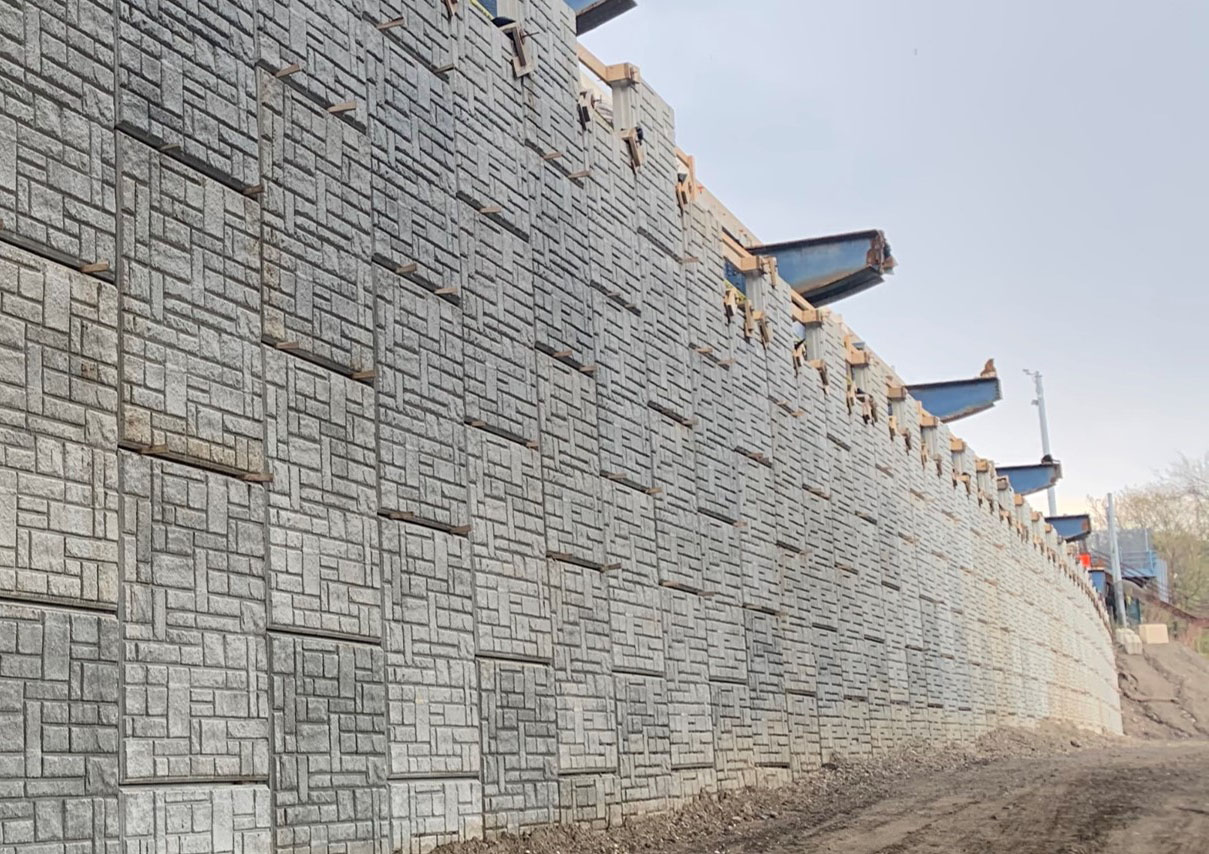 Major Deegan Expressway
Bronx, NY
2020-2021
ARES Panel Wall System provides cost savings and greater sustainability for client.
Client's Challenge
The project required a fill-type retaining wall system with non-metallic reinforcement approved by NYSDOT.
Tensar Solution
Tensar was able to provide the ARES Panel Wall System as an NYSDOT approved fill-type system with non-metallic reinforcement. Since Tensar uniaxial geogrids are manufactured with punched and drawn HDPE, the client was able to use Recycled Concrete Aggregate (RCA) as backfill, creating significant cost savings and contributing to sustainability.