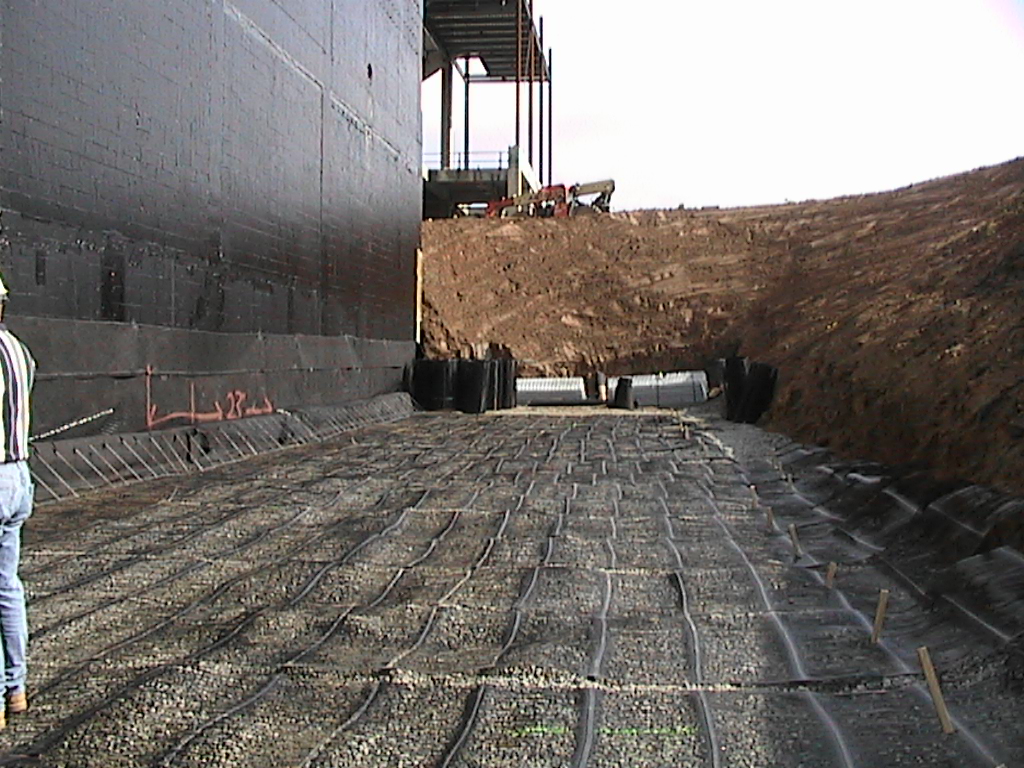 John Paul Jones Arena
Charlottesville, VA
Spring 2003
Check out how Tensar SierraScape pressure relief wall and Rammed Aggregate Piers were used on the John Paul Jones Arena in Charlottesville, Virginia.
Owner/Developer: University of Virginia
Design Engineer: Schnabel Engineering
Contractor: Faulconer Construction Co.
Client's Challenge
The University of Virginia began work on the John Paul Jones Arena, a $130 million, 366,000 sq ft. facility. Soil testing revealed that the central portion of the footprint was softer and more fractured than anticipated. They required a higher soil bearing pressure (7,000 psf) to support the footings.
Tensar Solution
Tensar offered SierraScape retaining wall to support the western side of the facility which was nearly 50,000 tons of stone fill and exceeded 40 feet in height. It stands 12 inches out from the arena wall, with a void between the two, and eliminates the need for an arena wall designed to support the weight of the fill.