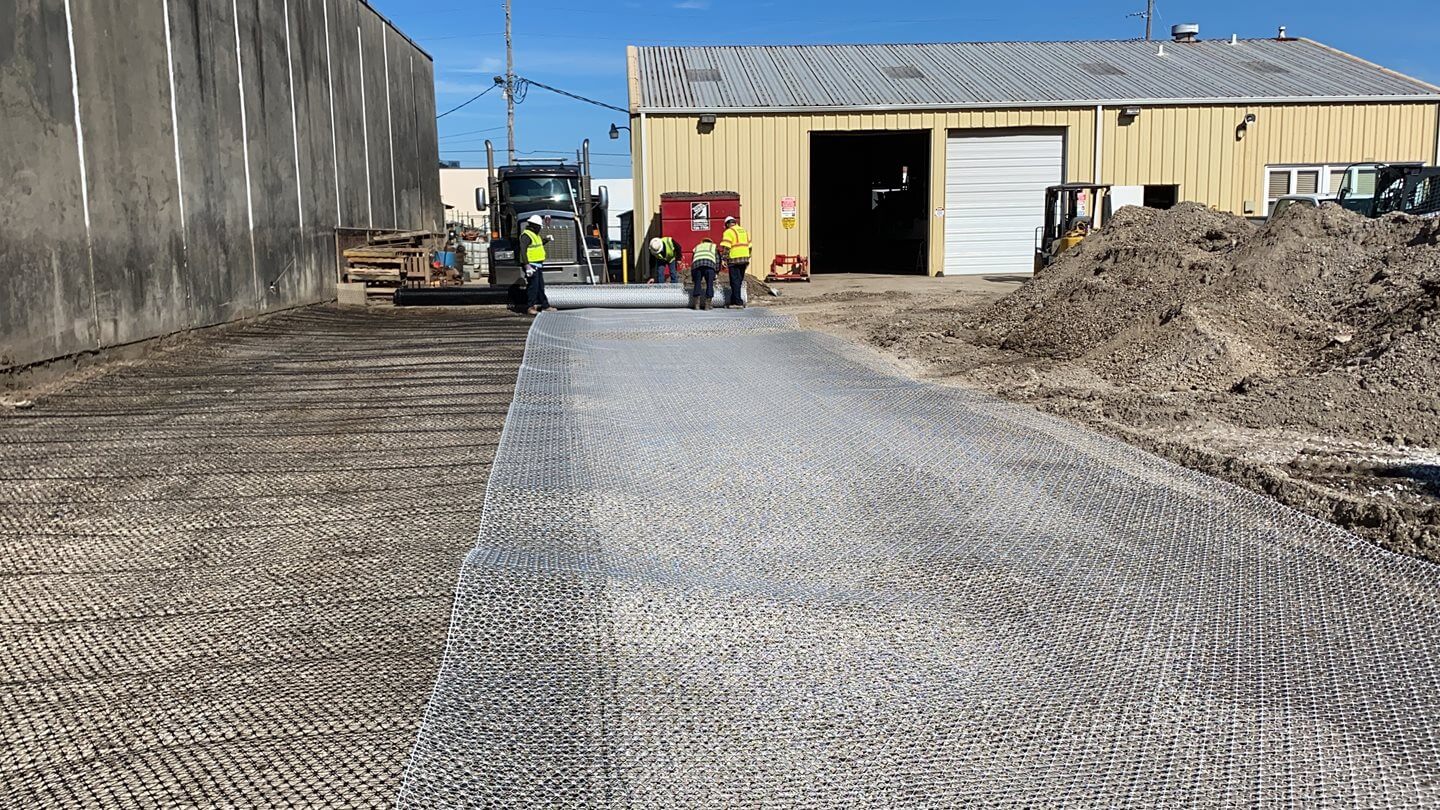 Heavy Vehicle / Equipment Storage Yard
Metairie, LA
Client's Challenge
A driveway and storage yard that was subjected frequently to heavy equipment and vehicles was experiencing potholes and heavy rutting. The owner wanted a solution that would create a stiffer section and reduce future maintenance.
An onsite soil investigation revealed the subgrade was stiff and failure of the existing section was likely caused by the extreme loading over time.
Tensar Solution
The proposed solution consisted of four to six inches of 57 stone on top of Tensar's InterAx NX850.
The engineer, who was onsite during installation, remarked that the new geogrid seemed thick and robust. This solution will likely perform well long into the future.