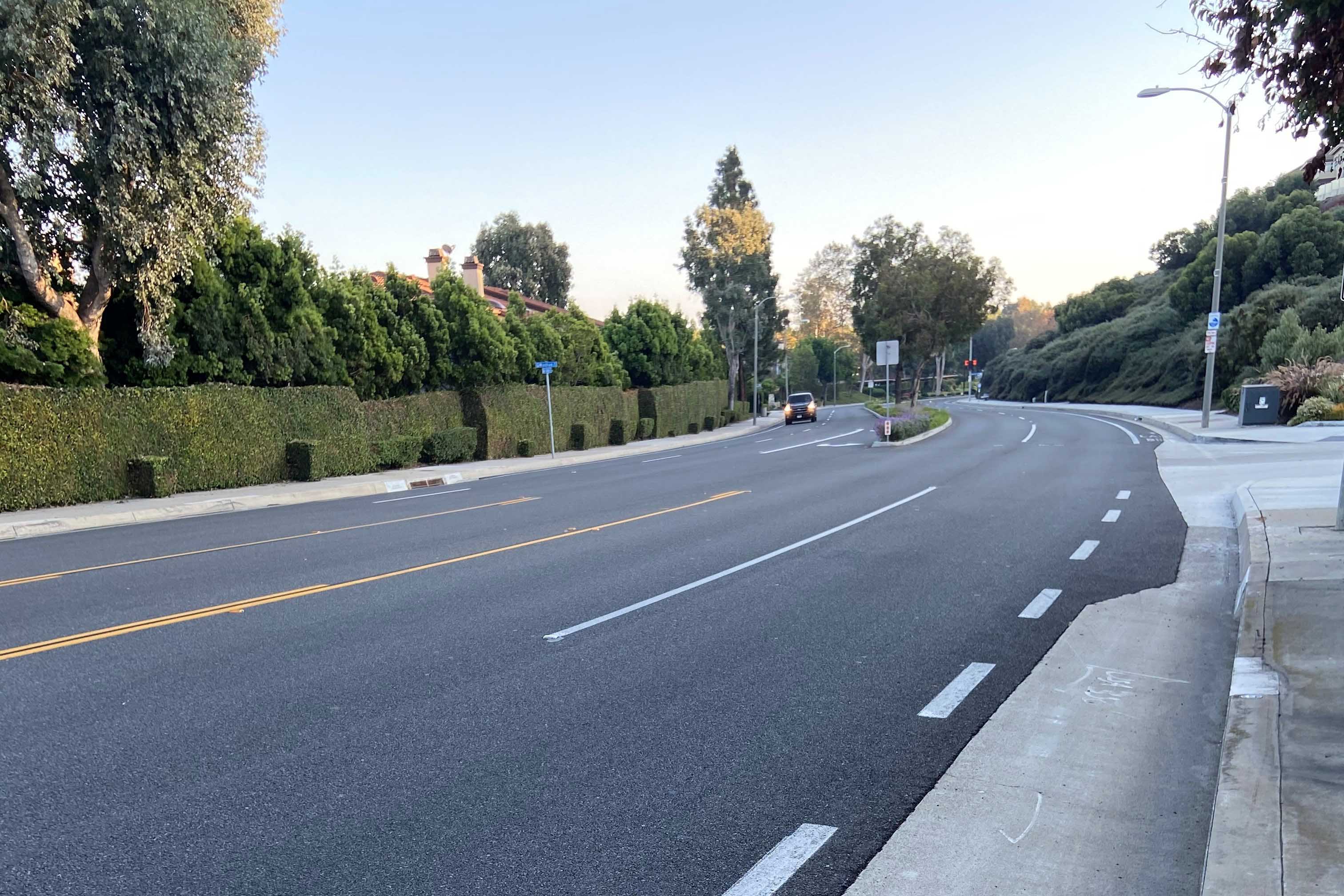 City of Dana Point
Dana Point, CA
2010 - 2018
City extends pavement maintenance cycles and achieves high PCI ratings with GlasPave pavement reinforcement products.
Owner: City of Dana Point
Paving Contractor: RJ Noble
Installer: All American
Consultant: GMU Geotech
Client's Challenge
One of the challenges facing municipalities is improving the quality and reliability of local streets while minimizing the amount of costly and aggravating maintenance and repair. One California city, Dana Point, has become the leader in the adoption and use of innovative materials and technologies that enhance the performance of local roads and streets. One of the innovative technologies used by the city is Tensar's GlasPave® asphalt reinforcement products.
Tensar Solution
The city's goal was to exceed a PCI rating of 80 on all streets. Since 2010, the City of Dana Point has utilized GlasPave paving mat products with great success. Tensar's GlasPave products provide waterproofing capabilities and extend the crack-free life of asphalt roadways up to six times longer by adding consistent, uniform high-strength tensile elements to asphalt pavements.
To date, the city has added GlasPave paving mats to 86 streets, arterial and collector roads, and local highways. This has reduced asphalt cracking, extended maintenance cycles, and improved roadway surfaces and ride quality. This has also resulted in an improvement to the overall safety of local commuters. The use of GlasPave products have helped Dana Point achieve a Good Pavement Condition Index (PCI 71-100) from the 2016 California Statewide Local Streets and Roads Needs Assessment report, far exceeding the statewide average.