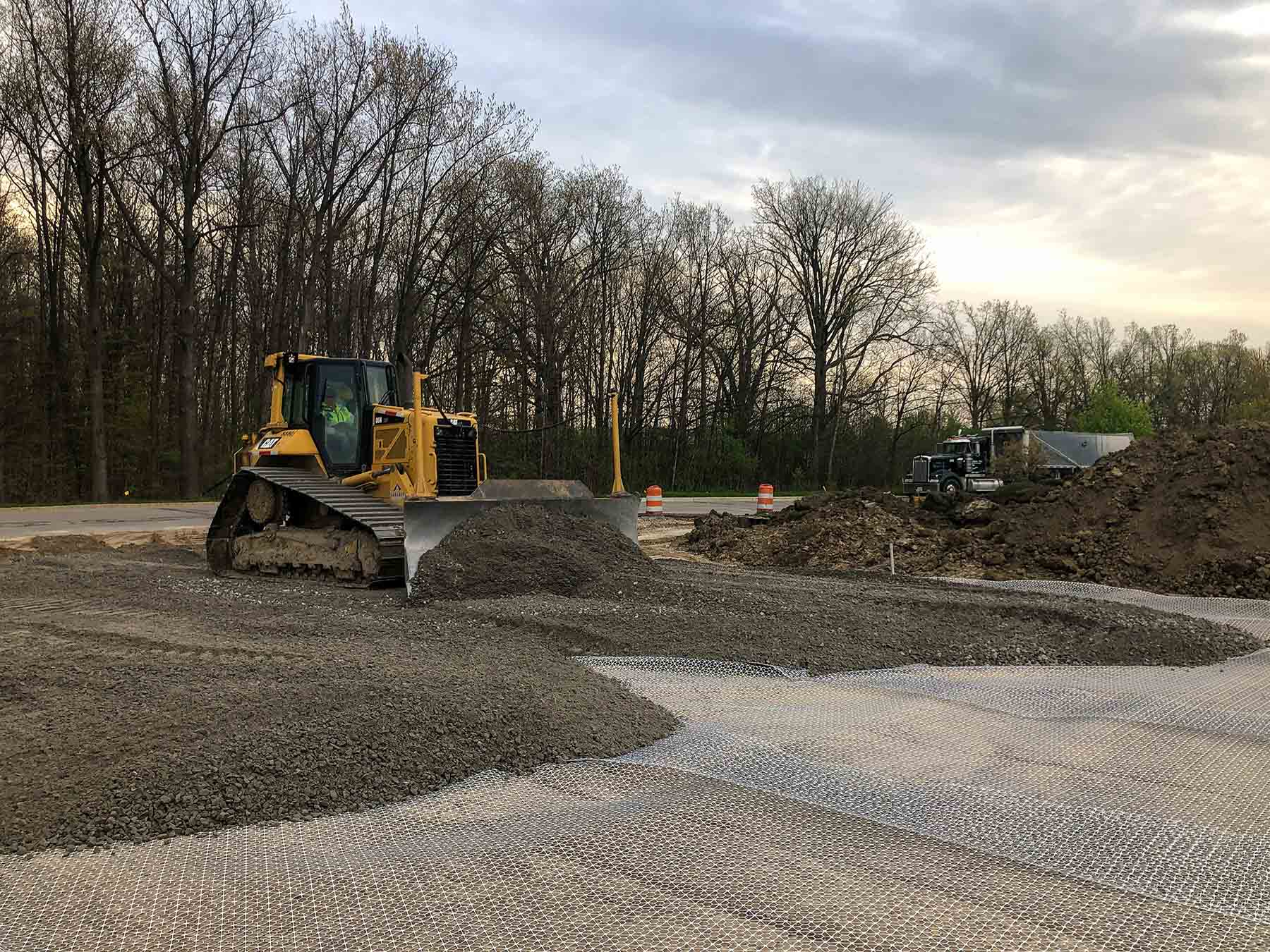 Ashley Capital ITC Corridor
Van Buren Township, MI
April 2021
Tensar® InterAx™ geogrid eliminates undercut below pavement.
Engineer: Webb Engineering
Contractor: Iafrate Construction
Client's Challenge
A semi-trailer parking and storage area was planned to be constructed over an existing stormwater detention pond. The subgrade soils within the existing pond area were soft, with CBRs as low as 1.5%. The owner of the site was concerned that the underlying soils would cause permanent failure of the proposed asphalt pavement under the heavy truck loads.
Tensar Solution
After comparing several options, the project team selected the InterAx NX750 geogrid to be placed below the 14" aggregate base. Using InterAx, stability over the challenging subgrade soils was achieved without any additional undercutting or aggregate. The solution also met the long-term goals of the owner, ensuring the pavement would last over its expected life with minimal maintenance.