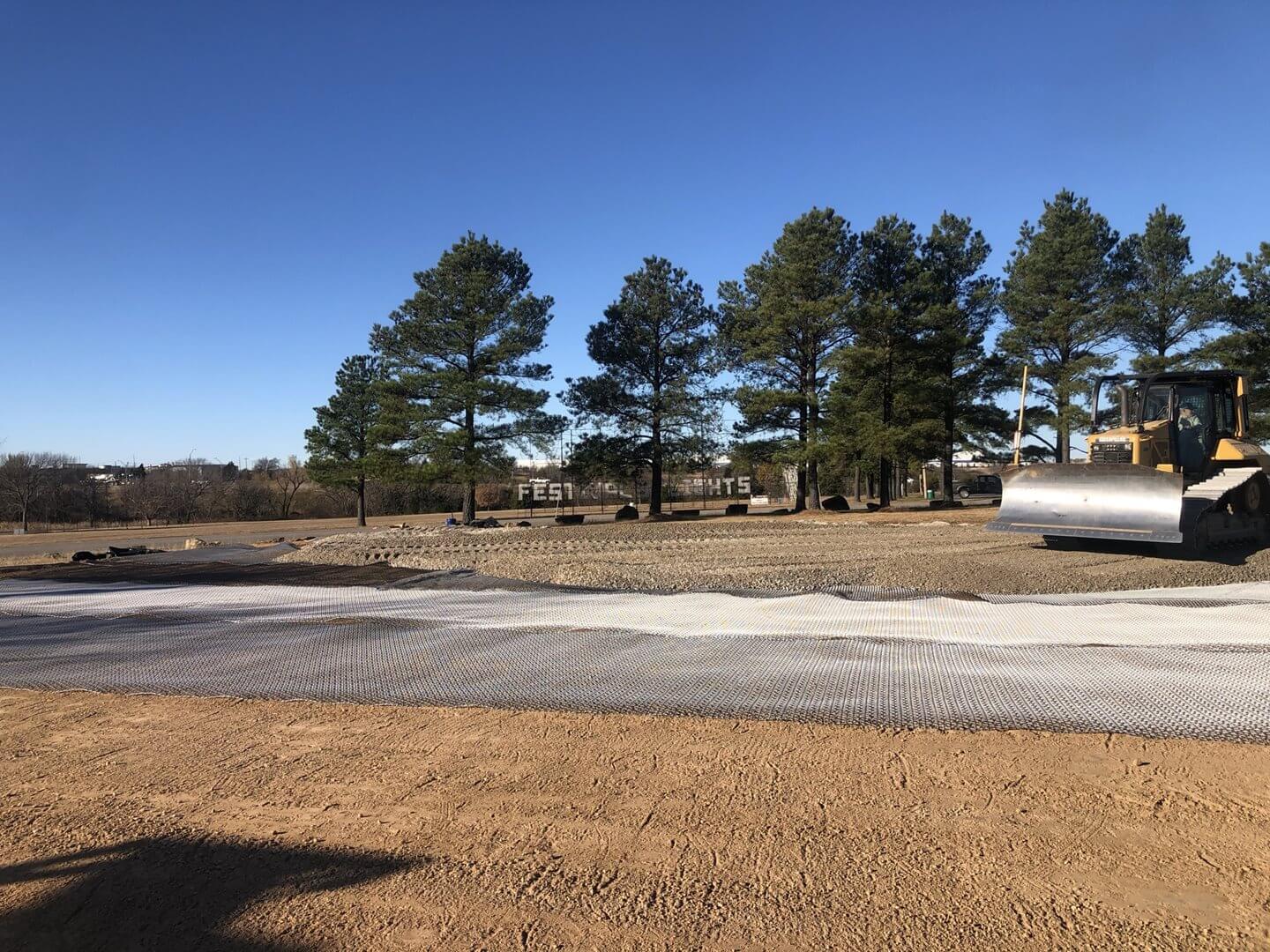 Ardmore Regional Park Sport Courts
Ardmore, OK
December 2020
Tensar's InterAx™ geogrid goes under Oklahoma pickleball/tennis courts.
Owner: City of Ardmore
Contractor: Overland Corporation
The project referenced herein was a demonstration project. The geogrid materials involved were provided under a confidentiality agreement and were not commercial sales.
Client's Challenge
The City of Ardmore, Oklahoma, was constructing tennis and pickleball courts in a local park. The city was seeking a solution to provide longevity of the paved surfaces to deliver a high-quality space for their constituents. They also wanted to minimize cracking and the associated maintenance.
Tensar Solution
Tensar's InterAx geogrid was installed over a soft, lime-treated subgrade. About 12" of crusher run aggregate was placed prior to pouring the concrete for the sports courts.
Using the geogrid to support the pavement, the contractor was able to deliver another high quality project to the city, and the city had the peace of mind that the pavements will last.