A Brief History of Tensar Geogrids
by Bryan Gee, P.E., on December 30, 2019
The 1970's marked a revolution in the construction of retaining structures and roads, with Tensar's invention of polymeric geogrids.
A geogrid's main function is to mechanically stabilize granular materials, reinforcing soil slopes and retaining walls; providing safe access over soft ground; reducing aggregate layer thickness in pavements and increasing the ground's bearing capacity beneath roads and railways.
Dr. Brian Mercer: The father of geogrid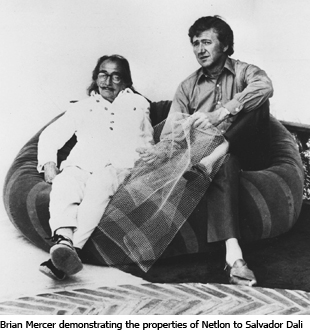 Geogrids were invented by Dr. Brian Mercer, who patented the Netlon process of extruding molten plastic into grids, rather than weaving polymer fibers, in the 1950s. They proved popular in many industries, including civil engineering.

Mercer saw the potential for wider use of geogrids in civil engineering, if he could make them stronger and more robust, and began developing a way of delivering these improvements.

His persistence paid off, with the invention of the revolutionary 'Tensar process' in 1978. This stretched the grid to align the polymer's long chain molecules in the ribs and through the junctions, increasing strength and durability.
Tensar geogrid proves itself on first outing
Tensar geogrids were first trialed in 1980, to build a temporary retaining wall supporting a railway at Newmarket Silkstone Colliery, Yorkshire. Uniaxial geogrid was used to reinforce minestone waste, stabilizing the embankments, while biaxial geogrid stabilized aggregate beneath.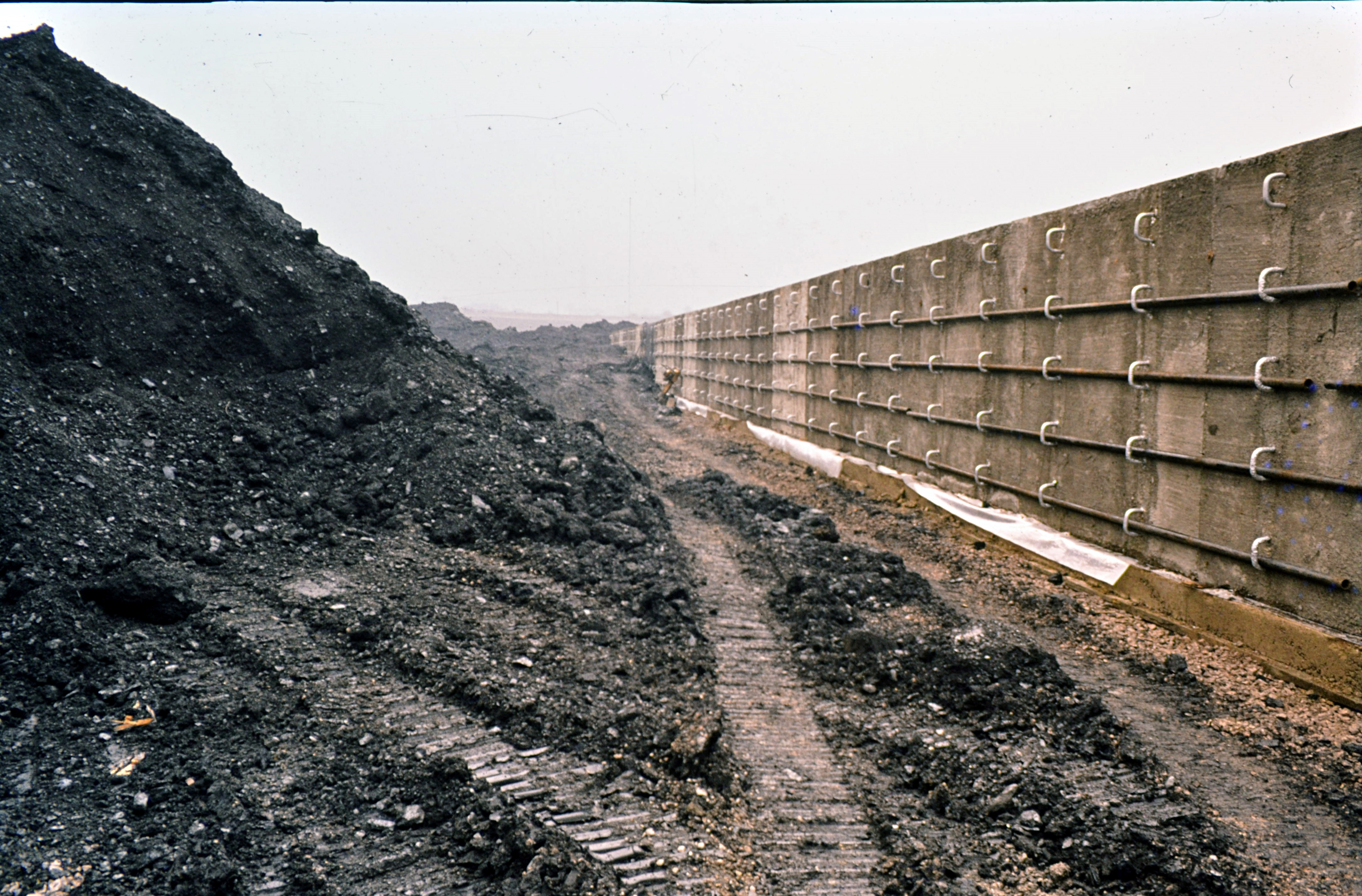 Tensar geogrids were first trialled at Silkstone Colliery, Yorkshire, in 1980.
Performance exceeded all expectations, with no discernible settlement in three years, despite up to 300t of waste passing over the railway every hour. The fascination with what "a bit of plastic" could achieve even saw Tensar geogrids featured on the BBC's Tomorrow's World program, which can be viewed here.
Continued success and evolution
Since then, Tensar geogrids have been used on thousands of projects globally to build earth retaining structures with up to 120 years design life and to support roads, railways and trafficked areas, saving significant time and money over alternative methods.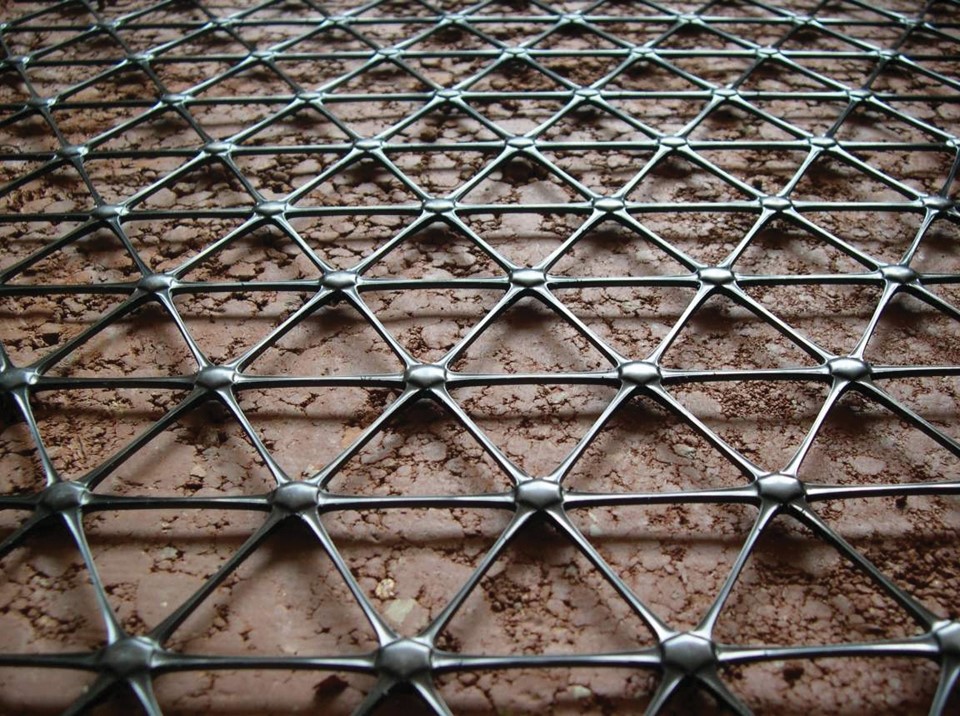 The revolutionary Tensar TriAx geogrid was launched in 2007.
Geogrids continue to evolve, with a hexagonal grid, TriAx, launched in 2007. For roads, aggregate stabilized with TriAx delivers high performing pavements that are considerably thinner, last longer, use fewer materials and enable the reuse of low-quality site-won fill, drastically reducing environmental impact.
Our commitment to research and development
Our international reputation for innovation is built on our commitment to research and development over the past 35 years. We have invested significant sums of money in research projects around the world, with partners including the University of Nottingham, the University of Minnesota, Czech Technical University, Prague, the UK Transport Research Laboratory and the US Corps of Engineers.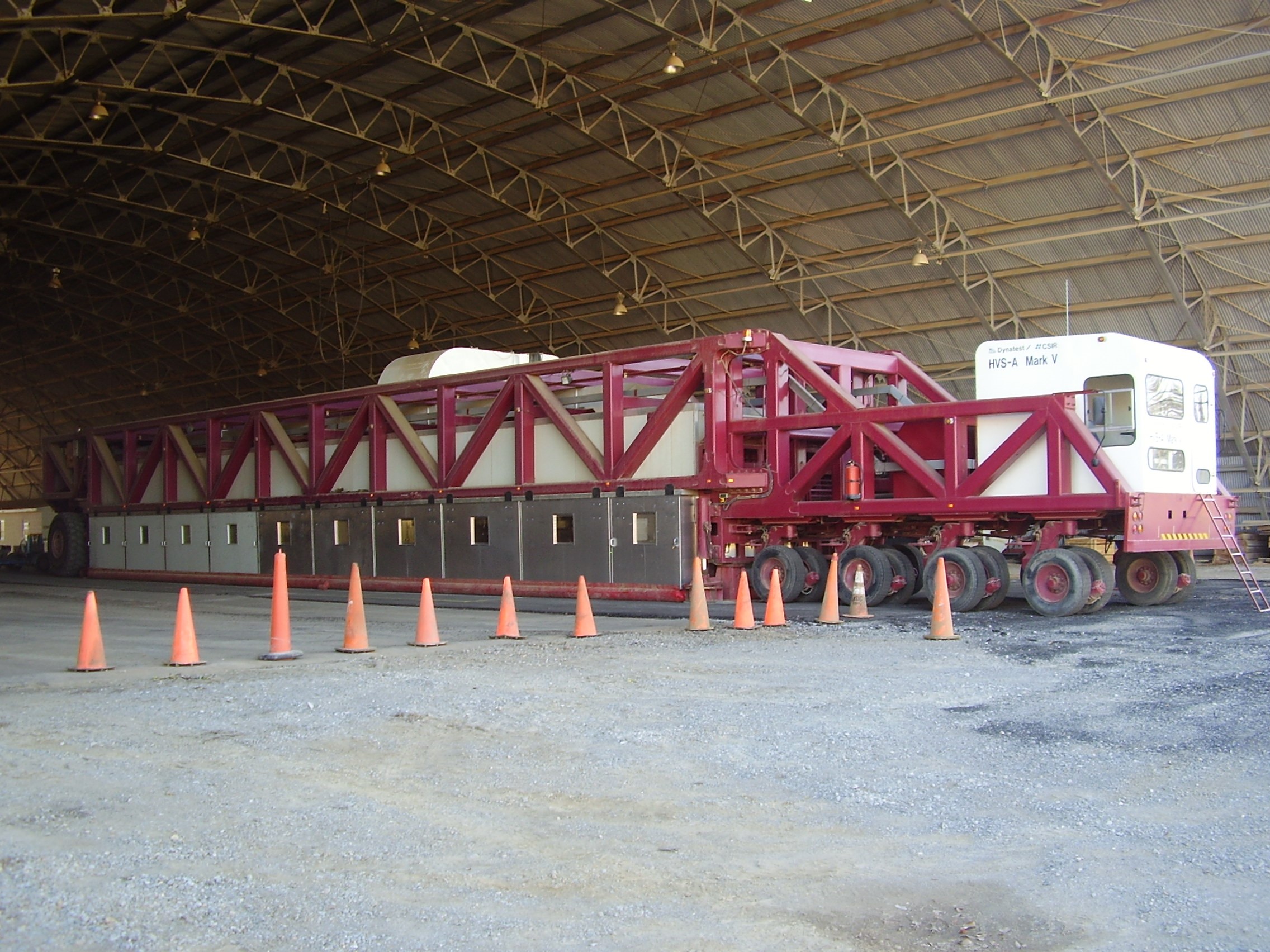 The US Corps of Engineers has carried out numerous full-scale performance trials of Tensar geogrids in road pavements.
Tensar geogrid: A revolutionary innovation
Mercer, awarded the Royal Academy of Engineering's MacRobert Award for innovation in 1984, was convinced Tensar would be revolutionary. Nearly 20 years after his death, he has been proved right: in 2013 Tensar was named one of the British inventions of the 20th Century, alongside innovations including Alan Turing's Universal Machine.
Mercer's legacy is certainly here to stay. Geogrids will continue to make the "impossible, possible," helping deliver infrastructure fit for the 21st Century and beyond.
Tensar geogrids: Wide ranging applications
Our innovative and high-performance geogrid and geotextile products offer alternative approaches to traditional methods. These have benefited thousands of projects around the world, from road, rail and airport infrastructure to housing, commercial buildings, waste and landfill, and utilities and energy.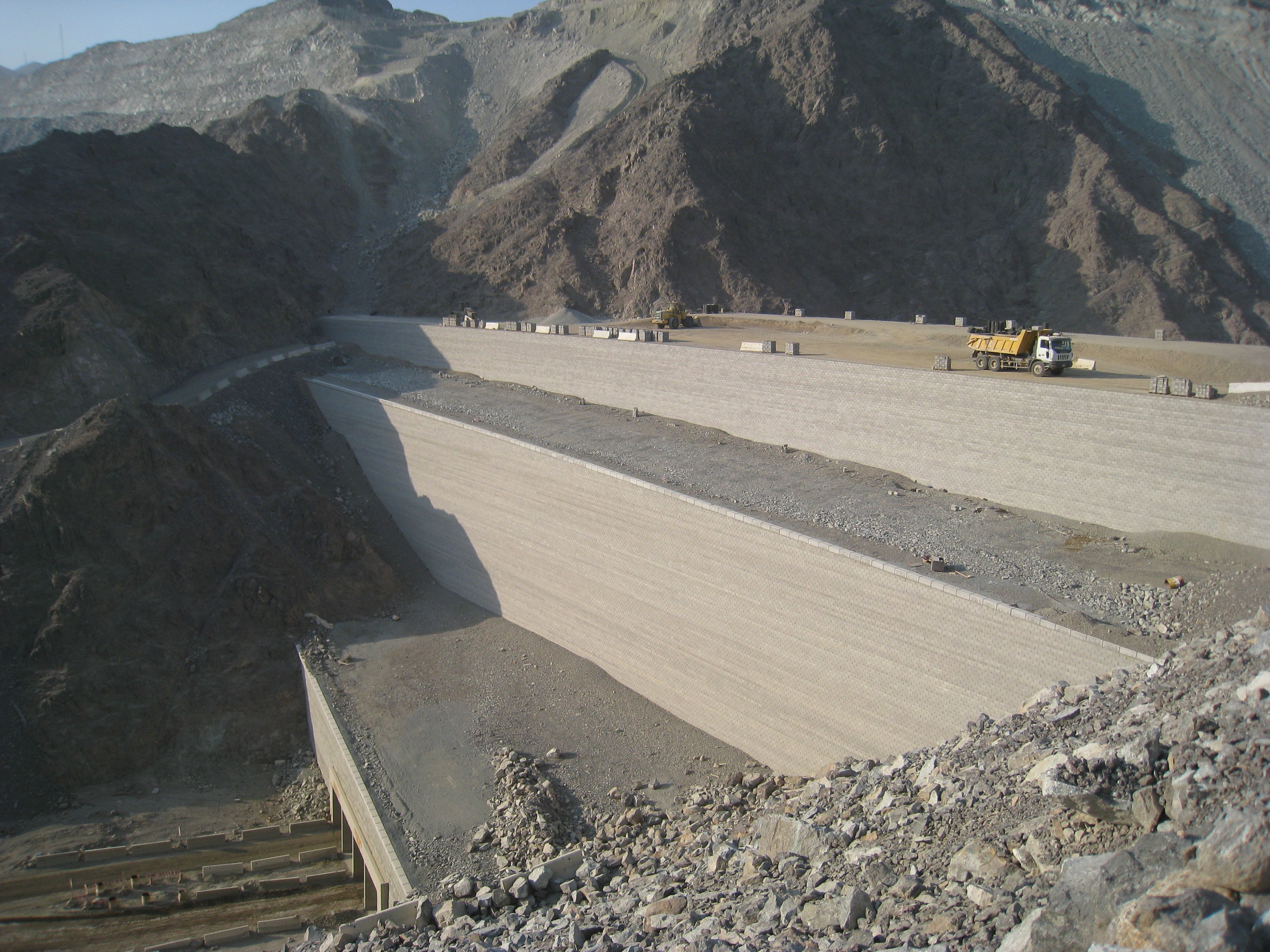 This Tensar wall system was used to build up to 60m high reinforced soil retaining walls for the Fujairah Freeway connecting Dubai to Al Fujairah, UAE.
We're here to help
With an expert technical services team and an international network of distribution partners, we also provide professional support and impartial advice to projects, from product selection and engineering design, to on-site construction guidance.
Finding solutions that reduce construction costs and deliver added value is our top priority. Let's discuss how we can help you save money, speed up construction and extend the service life of your next project.