GMA Spring Lobby Day
by Bryan Gee, P.E., on May 22, 2018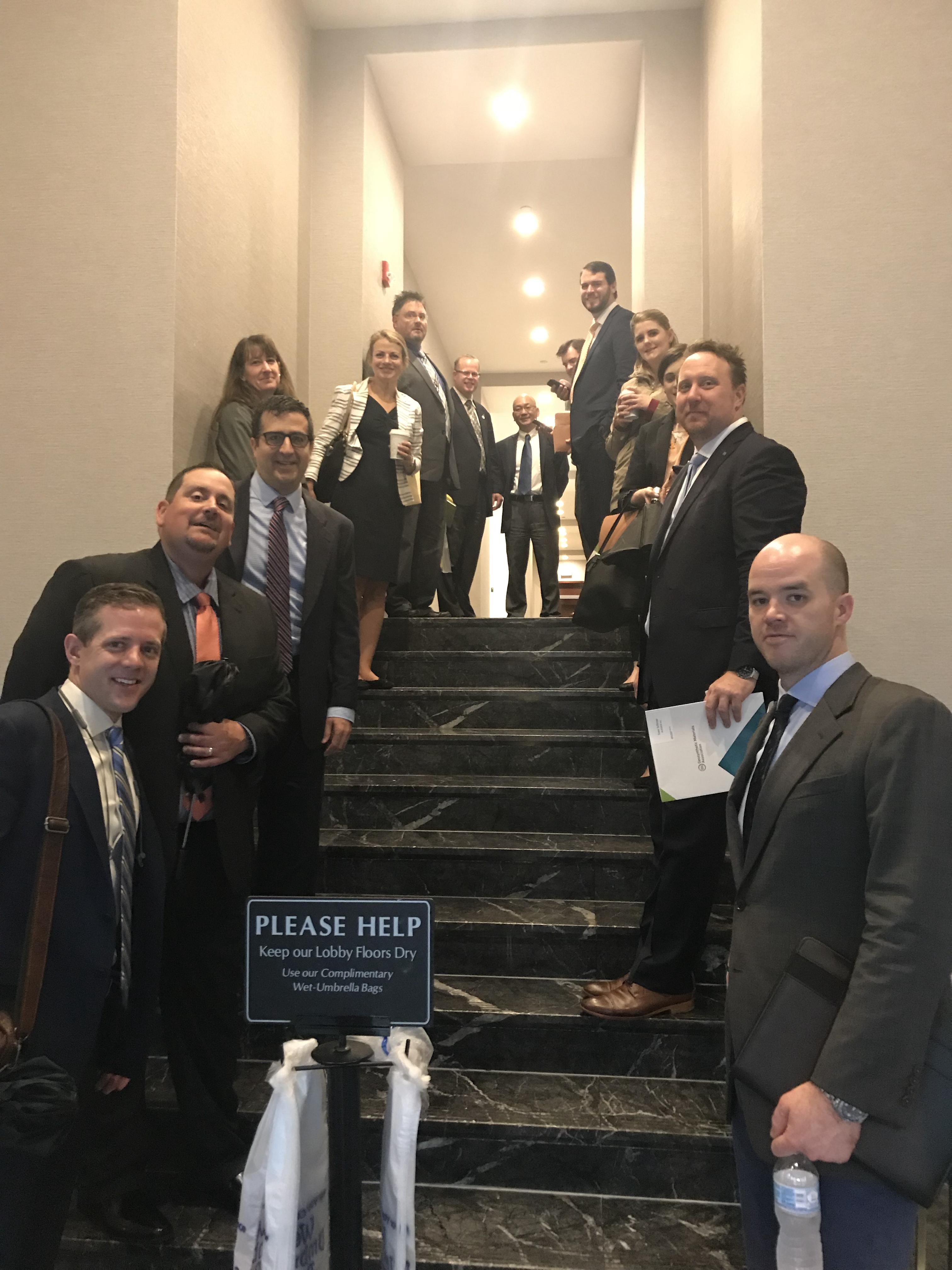 Tensar International's Wendy McBay, Doug Brown, and Bryan Gee were in Washington, D.C. on May 17th for the Geosynthetic Materials Association (GMA) Spring Lobby Day. We joined more than 20 professionals from across the Geosynthetics industry to meet with lawmakers and their staffs on Capitol Hill and discuss the benefits that Geosynthetics offer for improving our deteriorating infrastructure. It was Infrastructure Week, and the GMA members worked together to bring our message that by using innovative materials and design approaches, we can make our tax dollars go further and solve our infrastructure issues more effectively.

The group met with 26 different legislative offices. We discussed the FAA Reauthorization Actand the reauthorization of the Water Resources Development Act, both of which include language that encourages innovative approaches and call out Geosynthetics specifically. We also discussed how the use of Geosynthetics could help when the time comes for a new surface transportation bill.

GMA also visits State governments to advocate for the use of our solutions to build more efficient, longer-lasting infrastructure. The most recent visit was to Wisconsin in April.