Discover Engineers Week
by Katie Phillips, on February 17, 2020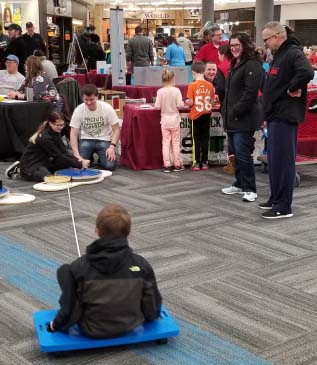 Feb. 16th – 22nd marks the 30th year of Discover Engineers Week, an initiative promoting the importance of technical education and motivating youth to pursue engineering careers. Even after 30 years, 74% of educators report that their students don't have many opportunities to meet an engineer or technical professional. This data is even more troublesome given the fact that a large number of our current engineers are reaching retirement while far less younger people have expressed an interest in this field. The skill shortage isn't a problem just in the United States - markets like the UK, China, Germany and South Africa have all reported that demand for skilled engineers was higher than supply. A study conducted by the UK Government predicted that around 186,000 skilled recruits are needed each year until 2024 to to close the gap in their country. As you can imagine, these numbers are unprecedented and not easy to meet.
It's evident that volunteers are greatly needed to inspire our children towards crucial technical roles. This is why Tensar takes the task of educating our next generation of engineers very seriously. Discover Engineers Week is the perfect time to spotlight two of our employees who are furthering this important mission.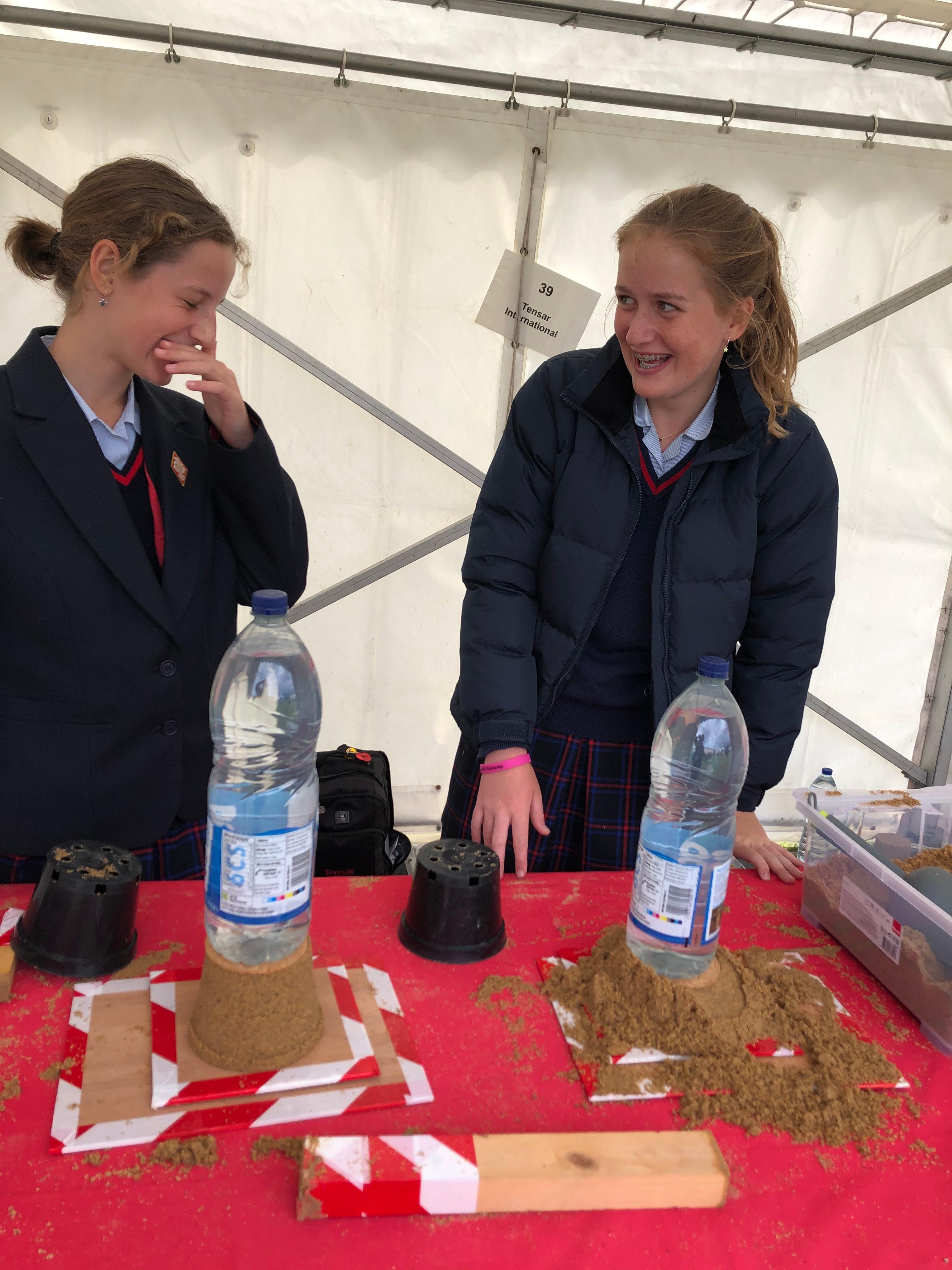 Tensar Regional Sales Manager, Scott Whaley, participated in North Dakota's Discover Engineers Week in Bismark last year. Gateway to Science teamed up with North Dakota Society of Professional Engineers to host an event led by over 40 engineers from the state. Children had the opportunity to participate in hands-on activities, getting a closer look at how things work. Tensar is a proud sponsor of the 2020 event.

In the UK, Tensar's Chief Civil Engineer Yuli Doulala-Rigby, started working with the British Army as they facilitated a number of STEM events in 2018, speaking to more than 1,500 school children aged 11 - 18. Yuli remembers, "It was then that I discovered how fulfilling it is to spend my spare time supporting how to attract more kids into engineering. I find nothing more fulfilling than spending my weekends talking to kids about my journey into engineering, the joys, the frustrations and the victories, especially to young girls as there is only 12% of the current engineering roles in the UK that are occupied by female engineers."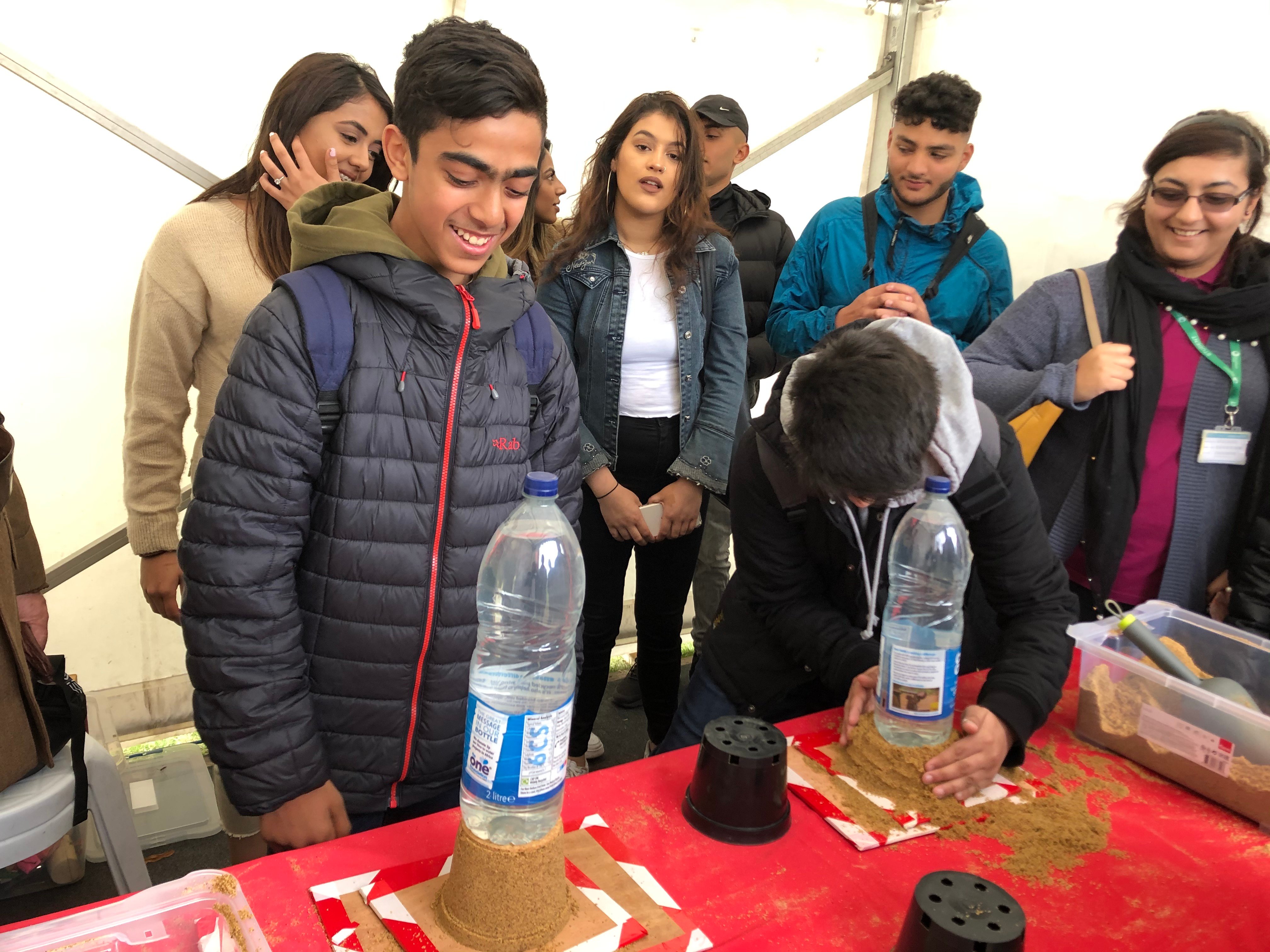 Following the success of 2018, the number of school kids and cadets reached by the British Army in 2019 was almost double - more than 2,500 kids attending the STEM events. Yuli has seen how powerful a simple, hands-on experiment can be for engaging kids. "My catch phrase is 'who wants to build indestructible castles with plastic 'snowflakes'?' EVERY kid wants to have a go, irrespective of gender! The best is that eureka moment in their eyes, when they 'get' why the Tensar sand castle does not collapse."

It's up to our engineers to become ambassadors, spread the message that engineering is both a fun and extremely important job. Wondering how you can become a positive influence on a young engineer? DiscoverE has put together several resources for those who would like to volunteer their time – from ways to get involved, to ideas for hands-on activities and even a webinar on how to effectively speak to kids about engineering – the ultimate guide can be downloaded here.