CMC Introduces Refreshed Brand to Reflect Company Evolution
by CMC, on October 09, 2023
IRVING, Texas, Oct. 2, 2023 /PRNewswire/ -- CMC (Commercial Metals Company) (NYSE:CMC), a global solutions provider to the construction industry, has unveiled a refreshed identity to better represent the goals, commitments and evolution of the 108-year-old company. From a single scrap yard in Dallas, TX in 1915, CMC has grown into a Fortune 500 company with hundreds of facilities and nearly 13,000 employees serving customers around the globe. The company has updated its branding, including its logo, to better reflect its expansion into new markets and its commitment to developing innovative and sustainable products and solutions for its customers.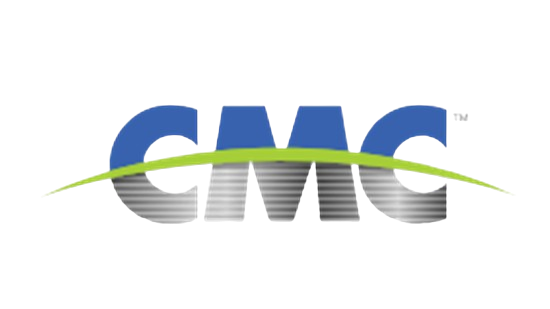 For more than a century, CMC has been recognized as a metal recycling and steel-making company," said Peter Matt, President and CEO of CMC. "Our original name, Commercial Metals Company, made sense as we acquired companies that fell under our umbrella as a metals company. But as we began executing on CMC's growth strategy to expand the scope of products and solutions we provide to our customers beyond metals, we identified both a need and an opportunity to portray the company in a different way. "
"Recent important acquisitions, including Tensar, Tendon Systems and EDSCO Fasteners, are critical examples of CMC's move beyond its roots in steel production to new opportunities across the construction industry," added Matt. "We are thriving and as we've evolved, how we present ourselves to the world needs to change too."
As a result of this rebranding effort, Commercial Metals Company will now market the company and its products under the name CMC, the abbreviation by which the company was already known and commonly referred to by customers around the world. Next, the company is debuting an updated logo. Sleek and modern, the mark is designed to convey the strength, reinforcing and sustainable nature of CMC's diverse construction products and solutions. Finally, CMC's existing tagline, "It's what's INSIDE that counts," speaks not only to the nature of the company's products found in critical infrastructure worldwide, but also to its culture and the employees who produce them.
"Together, these elements form an identity that represents the people who make up CMC today -- innovative, diverse, filled with energy and ready to conquer the challenges ahead," said Matt. "It's both a nod to our company's roots and the promise of a bright and sustainable future."
About CMC
CMC is an innovative solutions provider helping build a stronger, safer, and more sustainable world. Through an extensive manufacturing network principally located in the United States and Central Europe, we offer products and technologies to meet the critical reinforcement needs of the global construction sector. CMC's solutions support construction across a wide variety of applications, including infrastructure, non-residential, residential, industrial, and energy generation and transmission.
SOURCE CMC