Chemical Stabilization: Risks of Stormwater Runoff Pollution
by Alec Anderson, P.E., on May 25, 2022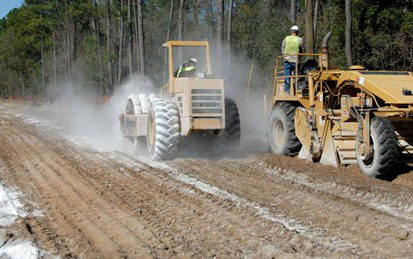 According to the U.S. Environmental Protection Agency (EPA), more than half of the streams, rivers and lakes we use for recreation and drinking water are affected by nonpoint sources of pollution. Stormwater runoff from construction sites is a major source of nonpoint pollution since sediment, solid and sanitary wastes, pesticides, oil, and concrete truck washouts are common byproducts. Even more concerning is that chemicals like cement, fly ash and lime commonly used for stabilizing challenging site soils could have harmful, long-lasting impacts. Although these chemicals improve the mechanical properties of soils, they are also known to leach carcinogenic toxins including alkaline, crystalline, and chromium. Additionally, these pollutants can become airborne during installation which poses a health risk to anyone who inhales them.
Managing Construction Site Risks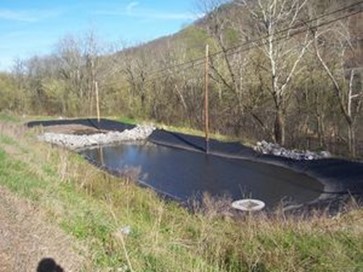 To minimize the risks to people, wildlife and agriculture, stormwater management on construction sites has become a national priority. Washington and Oregon have implemented policies to reduce construction sourced chemical pollutants into stormwater discharge. Several statutes implemented include:

Installation of engineered sediment basin or similar empowerment (e.g., trap, pond) to treat high PH runoff (i.e., above 8.5 standard units) before discharge.

Weekly pH sampling.

pH sampling within 24 hours of any storm event, including snowmelt that results in discharge from the

Adjust or neutralize the high pH water until it is in the range of pH standard units (su) using an appropriate treatment BMP such as carbon dioxide (CO2) sparging or dry ice.

An inspection report must be completed within 48 hours of all site inspection
Violation of these statues are subject to steep fines ranging from $2,500 - $25,000/day. Repeat offenders will be forced to pay upwards of $100,0000/day and could even face imprisonment. However, it's possible to greatly reduce the risk of penalties and keep our waterways clean by using an alternative soil stabilization method. Public agencies, engineers, and contractors commonly rely on geosynthetic stabilization like multi-axial Tensar geogrid.
Benefits of Geogrid Soil Stabilization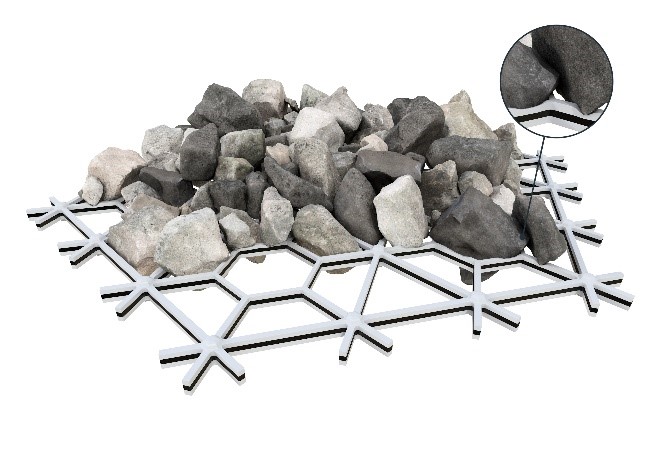 Considered the most advanced geosynthetic for trafficked surfaces, Tensar geogrids provide enhanced performance over poor soils. They work by interlock, confining and laterally restraining unbound aggregate materials to create a mechanically stabilized layer. This stiffer, stabilized layer resists rutting and improves bearing capacity and increases traffic capacity. Since Tensar geogrids are polypropylene-based, they are inert to chemical and biological degradation and don't leach harmful chemical contaminants. In addition to this environmental advantage, other benefits include:

Compliance with state stormwater policies without the time and expense associated with building sediment basins, pH sampling or water treatment.

Enhance the long-term performance of planned improvements, such as roads and foundations

Reduce aggregate requirements that in turn speed construction, reduce carbon emissions and can lower construction costs up to 50%
Geogrid Goes Head-to-Head with Chemical Stabilization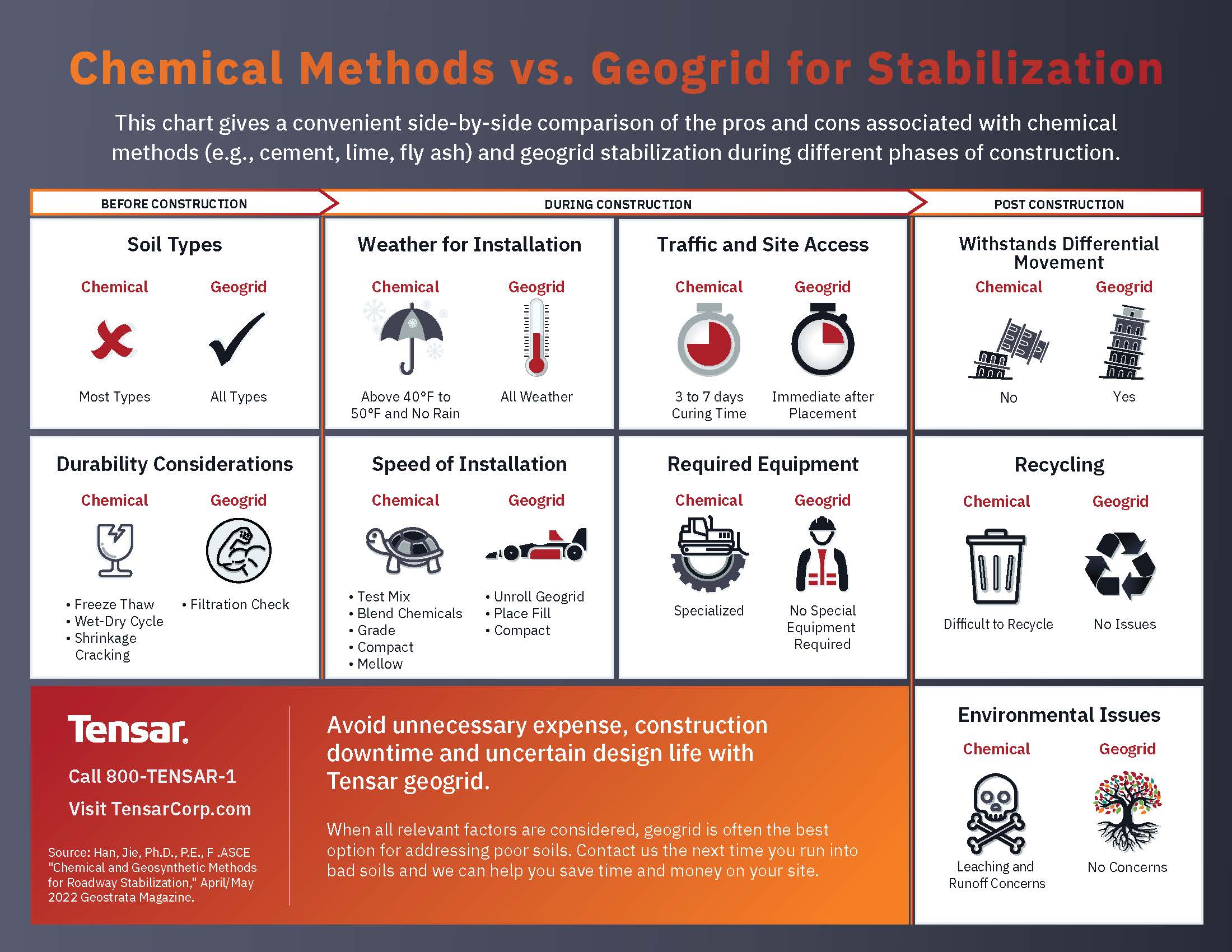 Mechanical stabilization with geogrids might be a more effective solution compared to chemical methods. We developed this convenient side-by-side comparison showing the pros and cons throughout various stages of construction. The info provided is based on a recent article in Geostrata Magazine written by Dr. Jie Han. Click the image to download your free comparison chart.
About the Author:
A Washington native, Alec Anderson pursued his degree in engineering in Colorado, graduating with a BS in Geological Engineering from the Colorado School of Mines. He received his MBA from the University of Washington Foster School of Business. As a consultant, Alec has worked on a broad range of projects from precious metal mining in Peru to the massive WSDOT I-405 widening project in Washington.
Click to connect with Alec