It's Crunch Time: How to Avoid Delays and Maximize Construction Project Profit
by Katie Phillips , on October 14, 2021
Time is our most valuable commodity - once it's lost, it can never be replenished. Contractors, engineers and others working in civil construction know this all too well. Delays brought on by inclement weather, supply chain issues, and labor shortages not only pose a risk to meeting project deadlines but can drastically cut profits too. The profitability of construction projects depends on the ability to successfully manage these types of risks and identify opportunities to add value. What would improved productivity, earlier completion, reduced material quantities, or a smaller carbon footprint mean for your bottom line?
How They Did It: Township Receives Significant Time and Cost Savings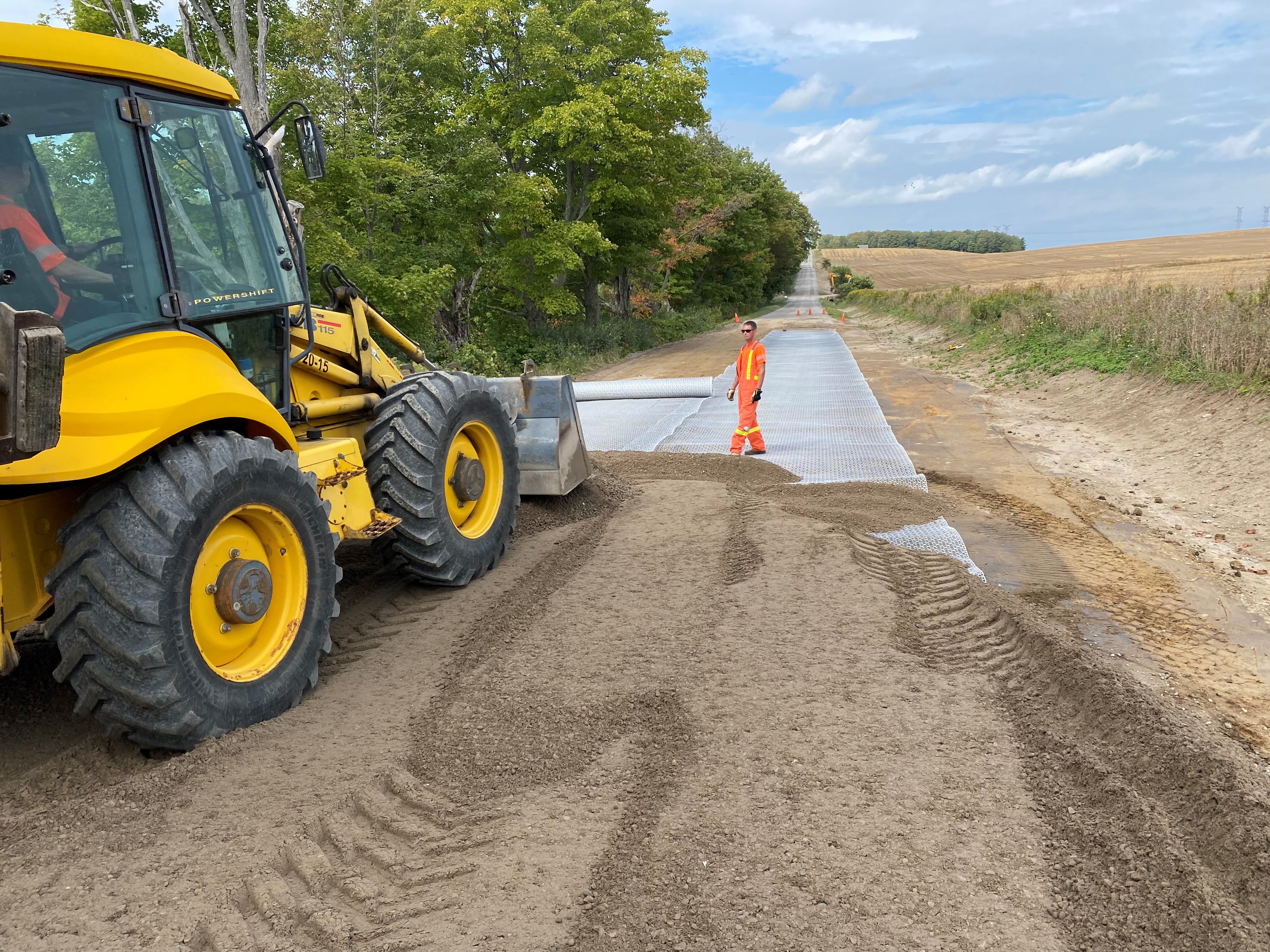 Canning Road in the Hamilton Township of Ontario was causing a lot of issues for local traffic. COVID-19 restrictions made it difficult to complete work as efficiently as usual which created a serious project backlog. The Canning Road project had already faced multiple delays due to the lack of staff and the many projects ahead of it in the schedule.

The original design called for digging down 600 mm, placing a woven geotextile and installing new aggregate to repair the road. That's when Paul Hewgill, Sr. Regional Manager for Tensar, became involved.

"I visited the site and performed a DCP test. After determining the subgrade strength, I ran an analysis using Tensar+ Software and presented a range of potential solutions to the owner," Hewgill stated.
The potential solutions included geotextile fabric, biaxial geogrid, TriAx® geogrid and Tensar's advanced new InterAx® geogrid. Tensar+ is free, cloud-based design software that calculates the total value of a Tensar geogrid solution compared to conventional construction alternatives. It determines value based not only on performance vs. initial cost, but also lifecycle cost, time savings, and sustainability.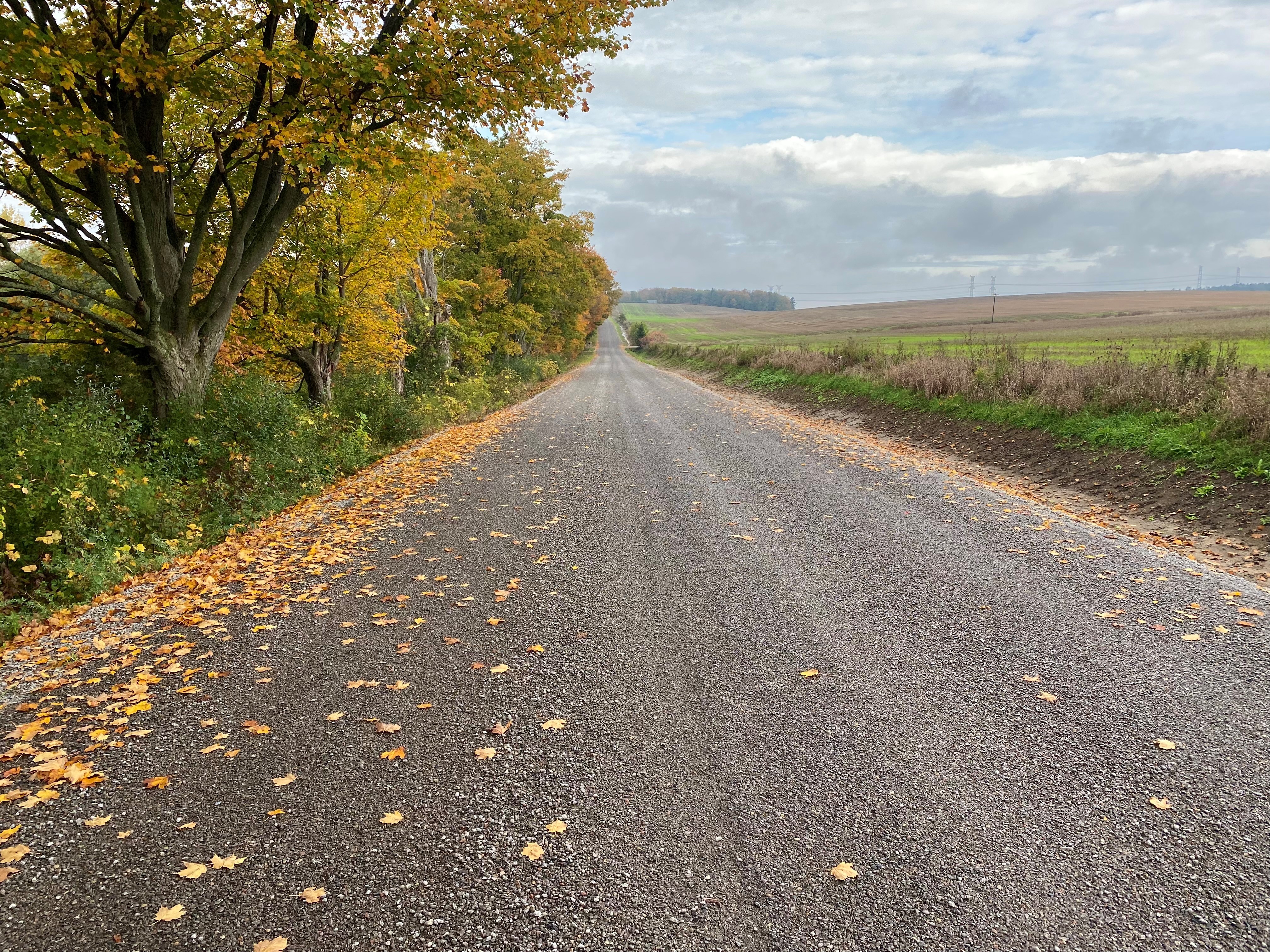 Ultimately, the Township chose Tensar NX750 InterAx geogrid because it required the least amount of excavation, which in turn reduced material costs and necessary labor. Hewgill remarked, "They had good weather the day they were finally able to start the project but rain was forecasted for the next day. That gave us only one day to complete the project to avoid exposing the subgrade to rainfall."

Since Tensar InterAx geogrid design reduced the excavation and required less aggregate, the work was completed the same day. Overall, the project was completed in half the time and saved 40% of the cost compared to the original geotextile design. Don Hamly, Public Works and Infrastructure Foreman for the Hamilton Township remarked, "Working with Tensar is always a great thing in my mind. Great product, great price, and saves a lot of time in excavation and adds a lot of strength to your road base."
Success Story: Canning Road Reconstruction
What Can Value Engineering Do for Your Next Project?
In today's fast-moving and complicated construction environment, it's all too easy to find yourself buried in the details and miss value opportunities. Fortunately, that's where Tensar can be your biggest asset.
Finish the year strong with our proven strategies to close out projects on time and on budget. Contact us now! Set up a 15-minute, no-obligation call or submit your project details to see if we can help. We'll make sure you're not leaving time or money on the table.