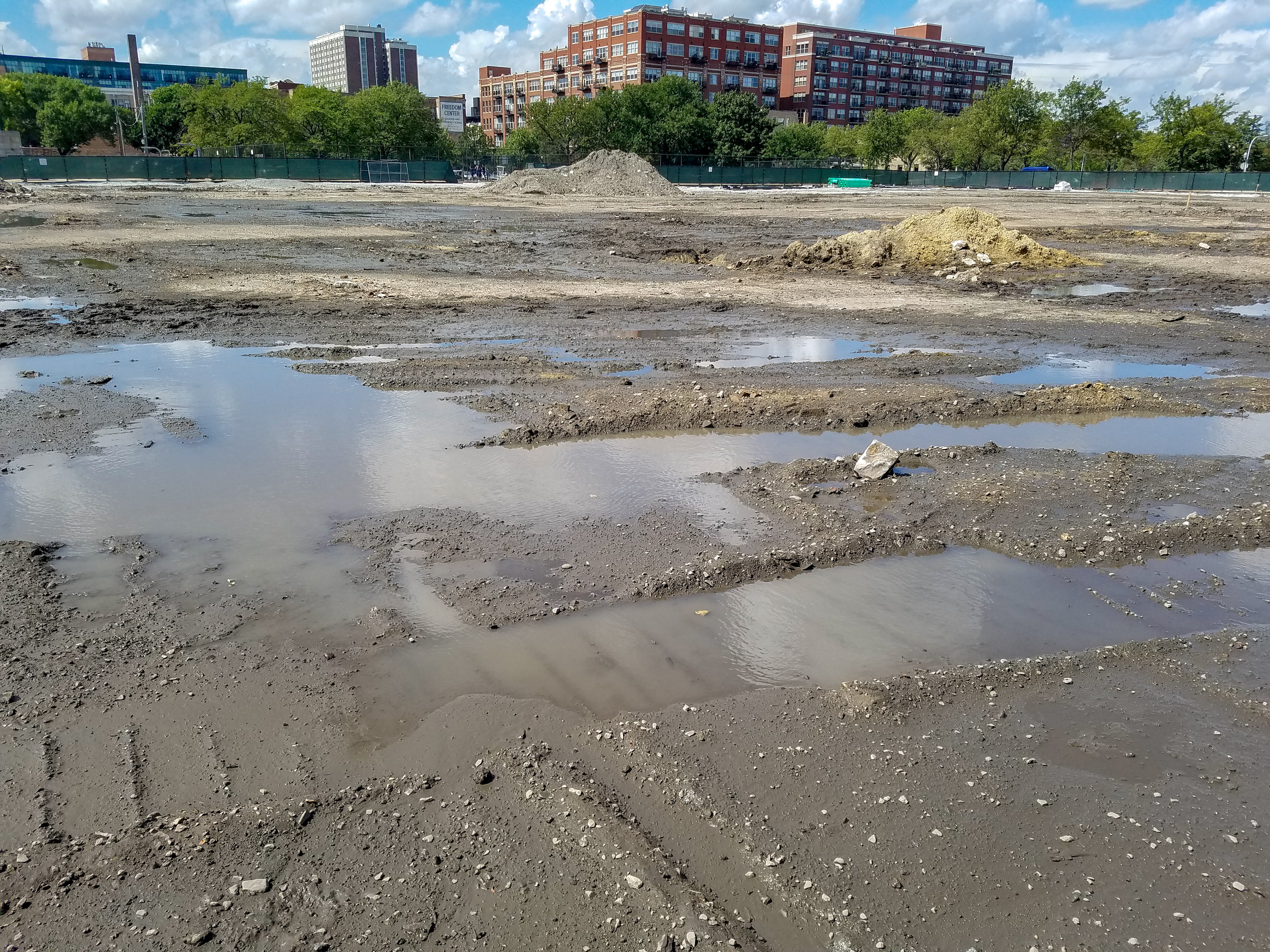 Whitney Young High School Field
Chicago, IL
September 2018
See how Tensar's TriAx® TX160 Geogrids were used to save time and money on the Whitney Young High School track and field project in Chicago, Illinois (IL).
Owner/Developer: Chicago Public Schools
Design Engineer: David Mason & Associates
Contractor: K.R. Miller Contractors / CPMH Construction
Client's Challenge
The dual layer system of TX160 eliminated the need for a 2-foot undercut at a high school track and field facility. Chicago Public Schools wanted a solution that saved time and money, and both goals were accomplished.
Tensar Solution
Tensar offered to use TriAx TX160 geogrid. The TriAx Geogrid design was able not only able to save Chicago Public schools over $500,000 in cost savings but also one month in time.