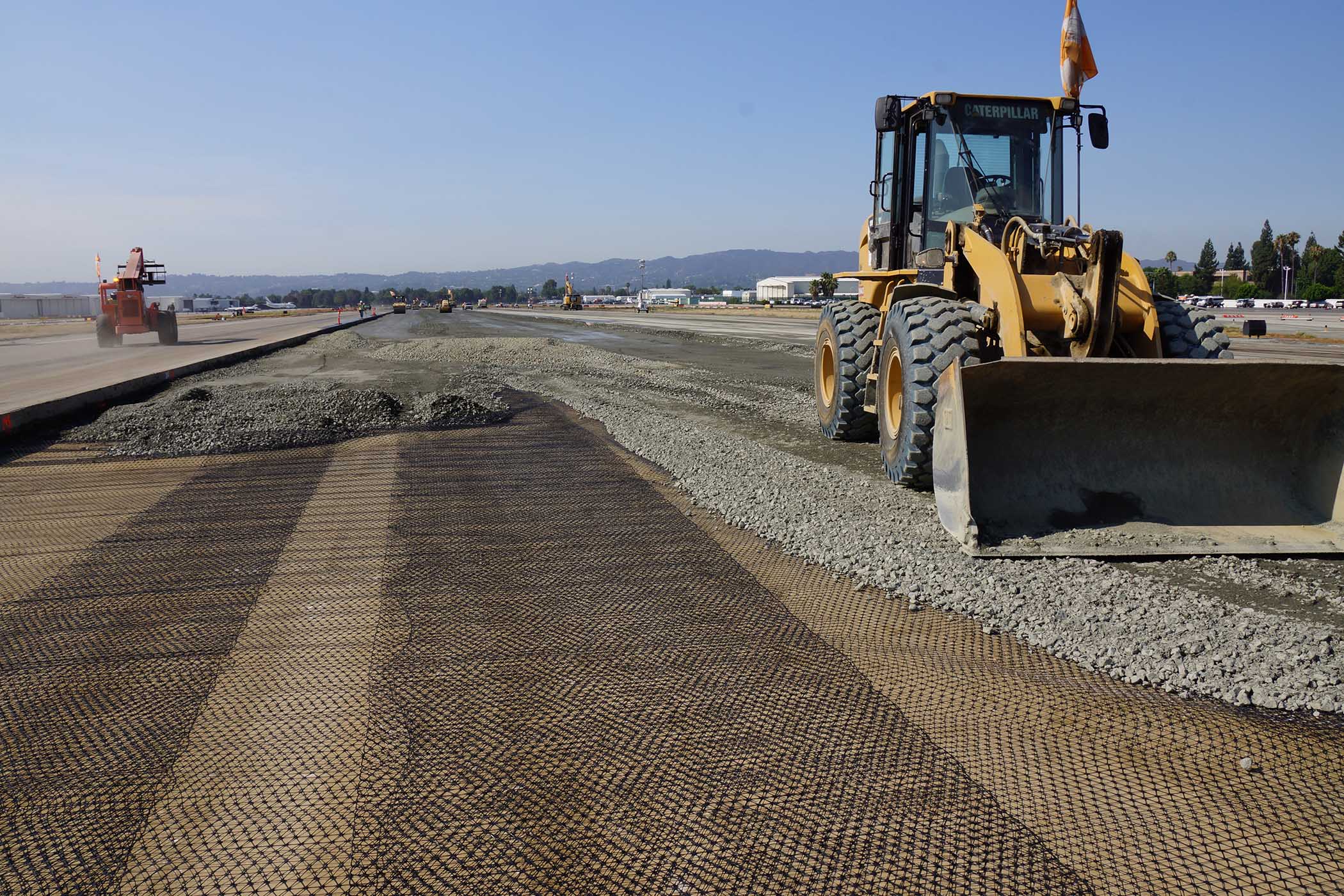 Van Nuys Airport Runway Improvement
Van Nuys, CA
June 2013
Discover how Tensar Geogrid was used to dramatically reduce costs and construction time on the Van Nuys Airport Runway Improvement project in California.
Owner/Developer: Los Angeles World Airports
Design Engineer: HNTB Corporation
Contractor: Security Paving
Distributor: Tensar International Corporation
Client's Challenge
Los Angeles World Airports (LAWA is currently seeking to improve the Van Nuys Airport's main runway 16R, a run-up apron, and a general-purpose perimeter road. LAWA was primarily concerned with modernizing 16R to comply with current Federal Aviation Administration (FAA) design standards and to achieve a 20-year predicted lifespan. In addition, LAWA needed a solution that would limit the number of days the aircraft would be unable to serve.
Tensar Solution
HNTB devised a phased approach that required much less excavation and aggregate and limited the full or partial closure of the runway to 10 days and 26 nights.
Tensar's Spectra Roadway Improvement System, a mechanically stabilized layer incorporating TriAx® TX160 Geogrid, played an essential role in ensuring the success of this ambitious strategy by allowing faster construction with lower material requirements.