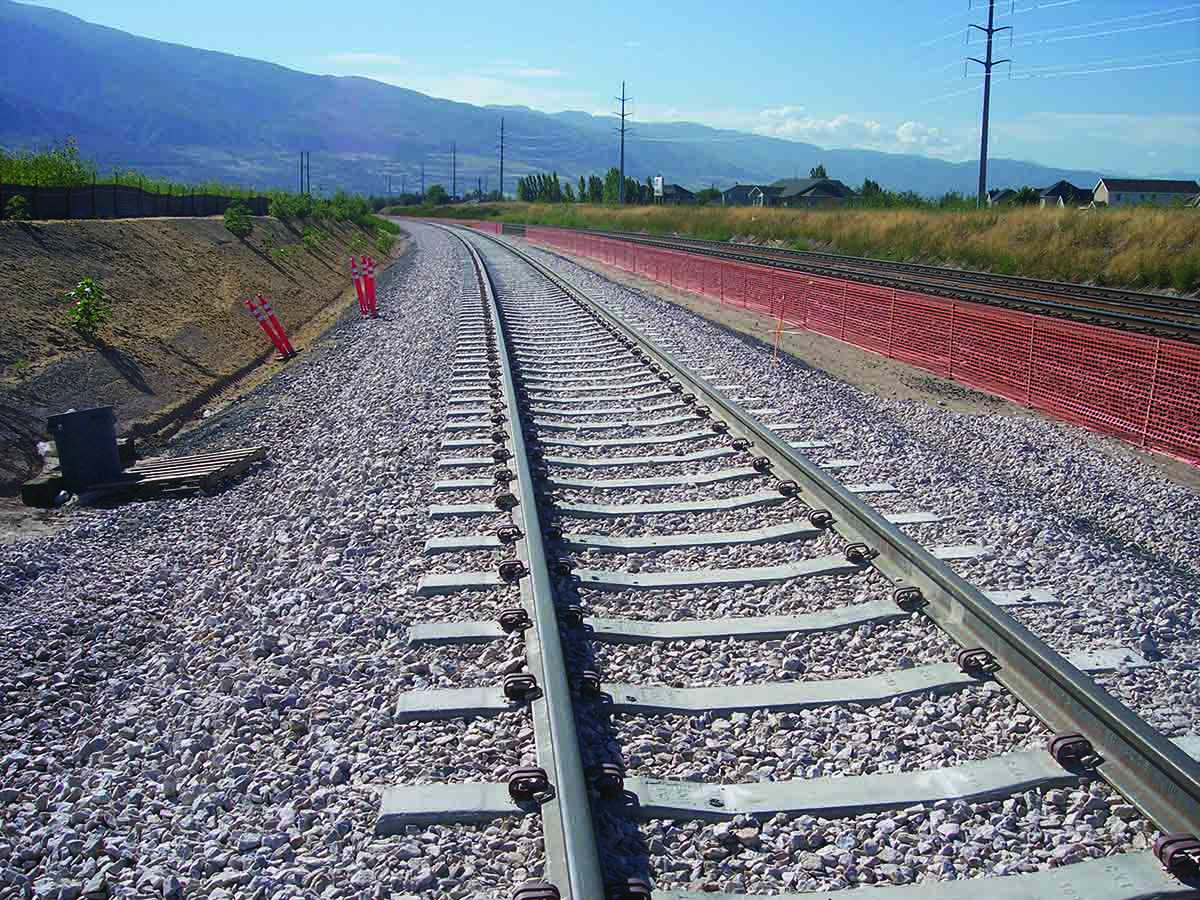 Utah Transit Authority, Light Rail
Weber County to Salt Lake, UT
Spring 2005 - Mid-2008
Significant reduction in sub-ballast and labor costs with Tensar geogrid solution.
Contractor: Commuter Rail Constructors
Owner: Utah Transit Authority
Engineer: Terracon Consultants
Client's Challenge
The 44-mile-long FrontRunner commuter rail line was being constructed on an existing right-of-way that ran parallel with the Wasatch Mountains. The area is part of a natural drainage basin that included abundant soft soils and shallow groundwater. The subgrade consisted of low- to medium-strength cohesive soils and loose to dense sand. A traditional design would have used thick sections of sharp stone, sub-ballast, and ballast to help bridge the soft soils. Given the extensive soft soil conditions and costs associated with importing high-quality stone, this approach would add considerable budget constraints.
Tensar Solution
The project engineer developed a design using Tensar's design software that reduced the required sub-ballast thickness. By incorporating Tensar geogrid, they could provide the stabilization needed to carry heavy-rail traffic while reducing the sub-ballast layer from 12 inches to 8 inches. Using Tensar geogrids also avoided groundwater and moving over 900 feet of buried utilities, which was a huge savings all on its own.