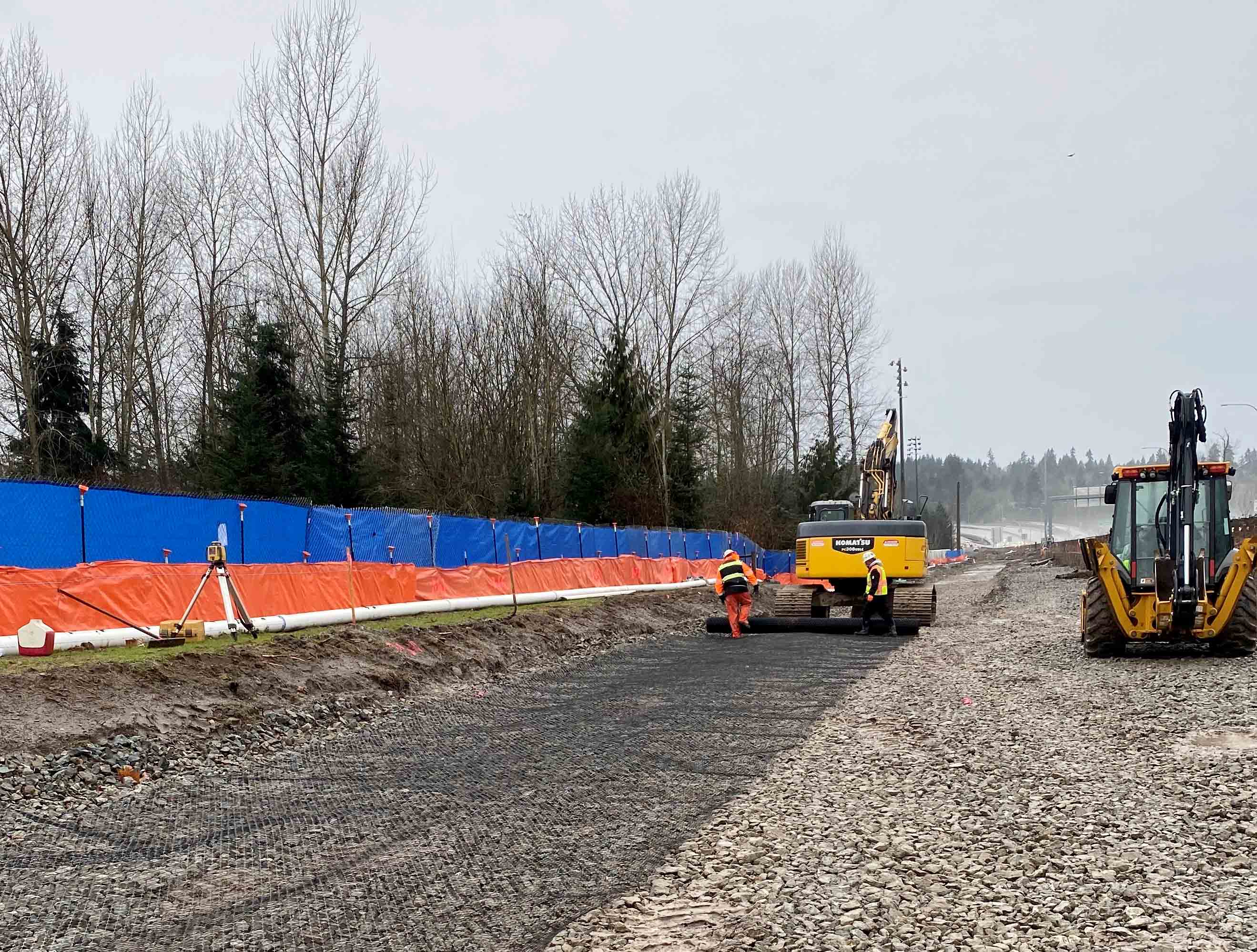 Sound Transit R200 Access Road
Seattle, WA
December 2021
Tensar geogrid design cuts construction time by half for access road project.
Owner: Sound Transit
Contractor: Stacey Witbeck
Client's Challenge
A contractor was building an access road over historic marsh land when the crew encountered a high water table and 10-15 ft of soft soils. The original solution to stabilize the subgrade used a non-woven geotextile and 2-3 ft of rock; however, the roads quickly rutted and became unserviceable for their heavy dump trucks. Time was of the essence since the access road was critical for transporting a necessary drill rig.
Tensar Solution
The contractor contacted Tensar who offered a soil stabilization solution using TriAx TX160 geogrid. The TriAx geogrid design not only reduced the required aggregate thickness but also allowed the use of 3/4" aggregate instead of the expensive ballast rock needed with geotextile. The geogrid has apertures (openings) that allow aggregate to interlock. Interlock is the key that prevents rutting, since it confines the granular particles to keep them from spreading laterally when loads are applied down from above. Ultimately, this solution cut construction time in half while keeping costs similar to the original budget.