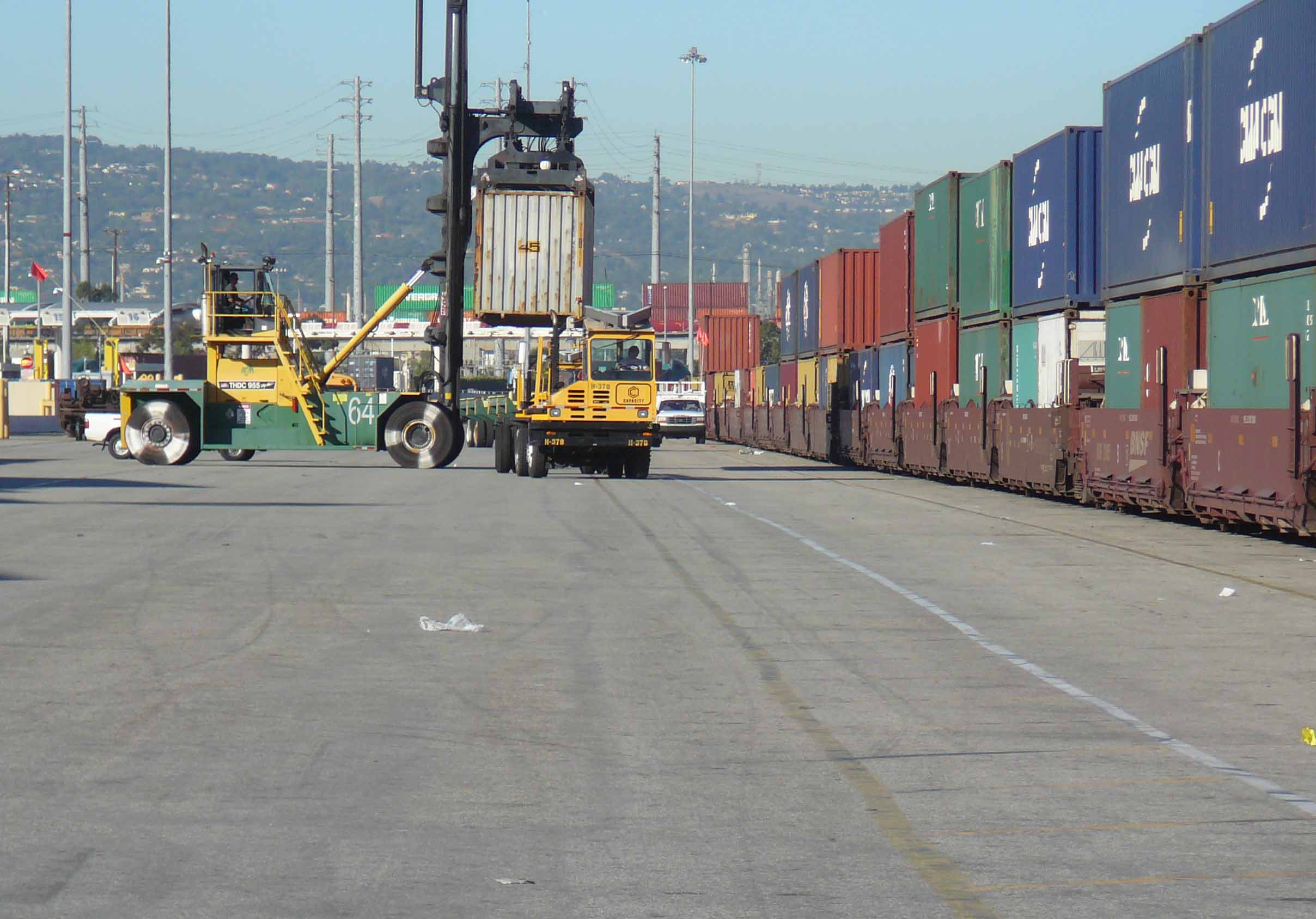 Pier A Intermodal Facility
Long Beach, CA
1998
Check out how the Tensar Spectra Rail Railway Improvement System was used to help improve track lines at the Pier A Intermodal Facility in Long Beach, CA.
Owner/Developer: Port of Long Beach
Design Engineer: DMJM Harris
Distributor: Geogrid: CONTECH Construction Products, Inc.
Client's Challenge
The facility's rail tracks are used by the PoLB Marine Terminal for heavy Class 1 rail traffic. To ensure a long service life with minimum maintenance costs, the PoLB wanted a stabilization solution that could provide effective distribution of the applied loads onto the underlying subgrade soils.
Tensar Solution
Tensar offered using the Spectra® Rail Railway Improvement System to help expand and improve one of its intermodal facilities. The expansion included the construction of eight new rail lines for a total length of 14,000 linear feet.
To accommodate the Pier A rail corridor's variable soils, engineers from DMJM Harris specified five different cross sections. Four of these sections used one layer of Tensar® geogrid for sub-ballast stabilization. In this application, it increased the strength of the construction platform while reducing excavation and ballast requirements.