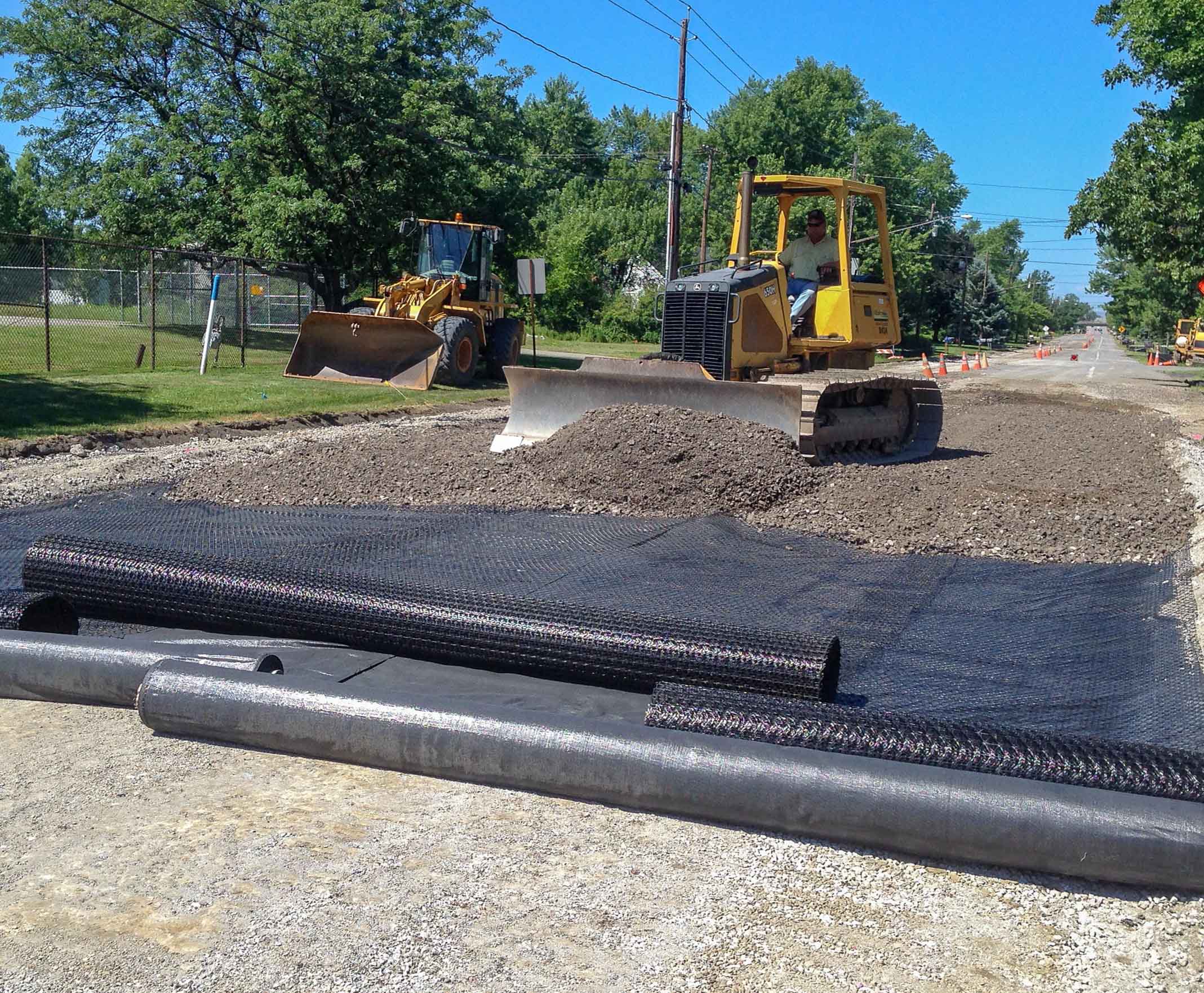 Lake Avenue
Orchard Park, NY
2015
Tensar TriAx® geogrids make roads tougher than Buffalo winters.
Contractor: Accadia Site Contracting, Inc.
Engineer: T.Y. Lin
Owner: Erie County
Client's Challenge
Poor subbase materials and subgrade drainage led to degraded asphalt on Lake Road in Orchard Park, New York, just outside Buffalo.
Tensar Solution
Tensar engineers provided Erie County with a two-layer system of TriAx geogrids that used TX160 to stabilize the subgrade and TX5 to optimize the pavement section for two miles of road. The use of TriAx geogrid reduced cost by approximately $1 million, and the project was awarded the American Public Works Association 2015 Transportation Project of the Year Award.
As of February 2022, the asphalt still looks like new after nearly six of some of the harshest winters in the United States, and it hasn't been resurfaced once.