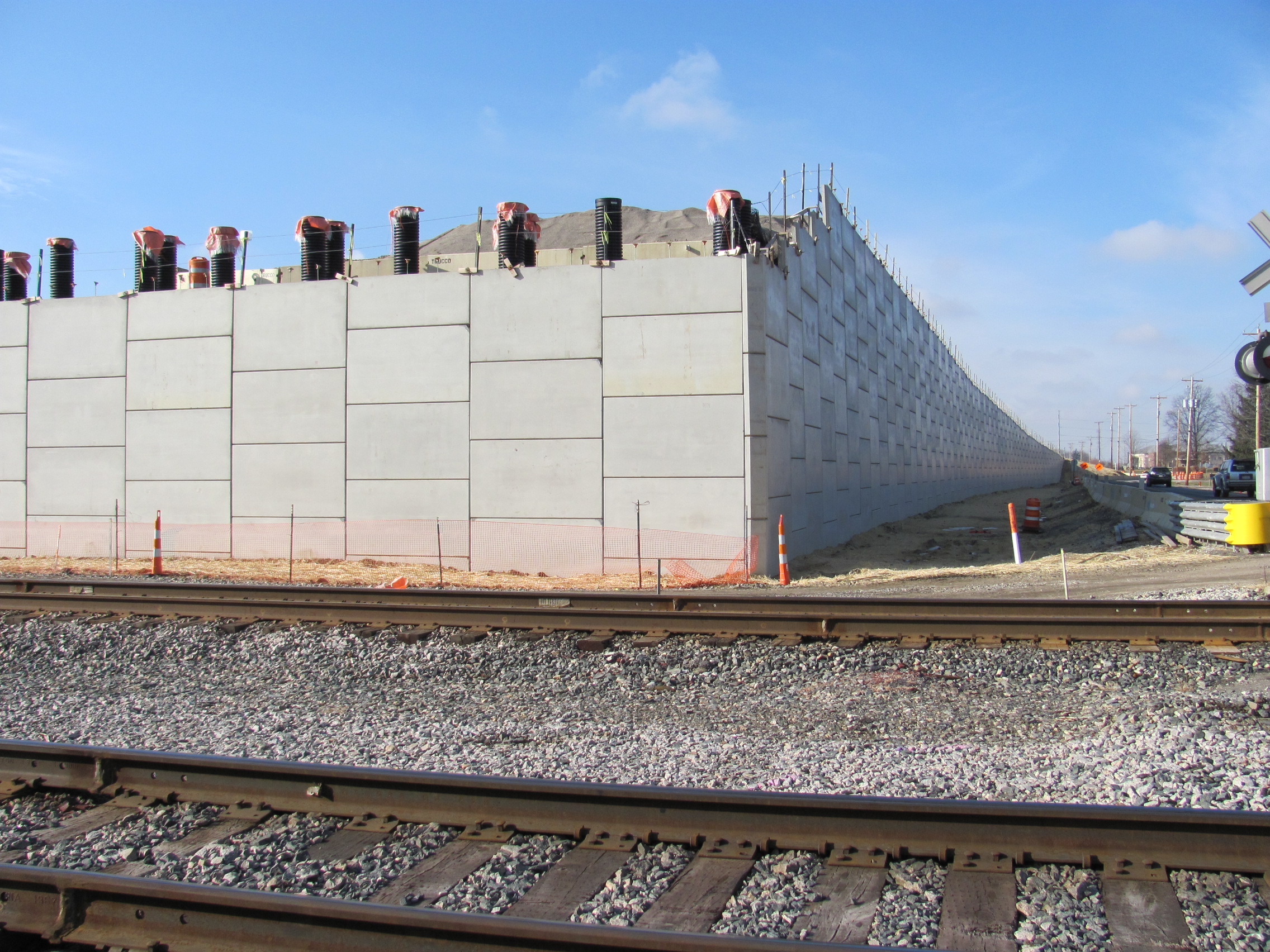 County Road 124 Overpass
Delaware County, OH
Fall 2010
Discover how Tensar's ARES Retaining Wall Systems were used to save time and money on the County Road 124 Overpass project in Delaware County, Ohio (OH).
Owner/Developer: Ohio Department of Transportation
Design Engineer: American Consulting, Inc.
Contractor: Trucco Construction Co., Inc.
Distributor: Geogrid: Tensar International/Precast panels: United Precast
Client's Challenge
The Ohio Department of Transportation (ODOT) wanted to bridge the heavily traveled County Road 124 over the existing CSX railway and was looking for an economical solution for the proposed retaining walls. Aggregate was required for steel reinforcement but was not locally available and would have to be hauled from a further distance which would lead to higher additional transportation and material costs.
Tensar Solution
Tensar offered the only MSE wall system with non-metallic soil reinforcing elements. Many factors went into the decision to install the ARES walls, but the overwhelming advantage was the ability to use locally available backfill material with the extremely inert polymer geogrids, providing a cost savings for the overall project.