Imagine 2120
by Katie Phillips, on August 07, 2020
Earlier this summer, Tensar issued a challenge to children aged 4 - 11 to think about the future of transportation: What will transportation look like 100 years from now in 2120? At Tensar we care a lot about the environment and our future communities. That's why we started our Imagine 2120 contest as a way to engage the next generation to think creatively about the future. What are some potential alternative methods of transportation that could be more beneficial to the environment?
From flying cars, to hover boards - we asked these kids to think BIG! Our contest was opened to kids across three age groups (ages 4-6, 7-9, and 10-11.) We received some amazing ideas and are excited to share our contest winners below. Each winner received a $100 Amazon gift card:
George Rummler (Age 5) - Submitted his electric powered taxi
Reera in the 7-9 age group submitted this floating camper
van that runs on trash and food scraps.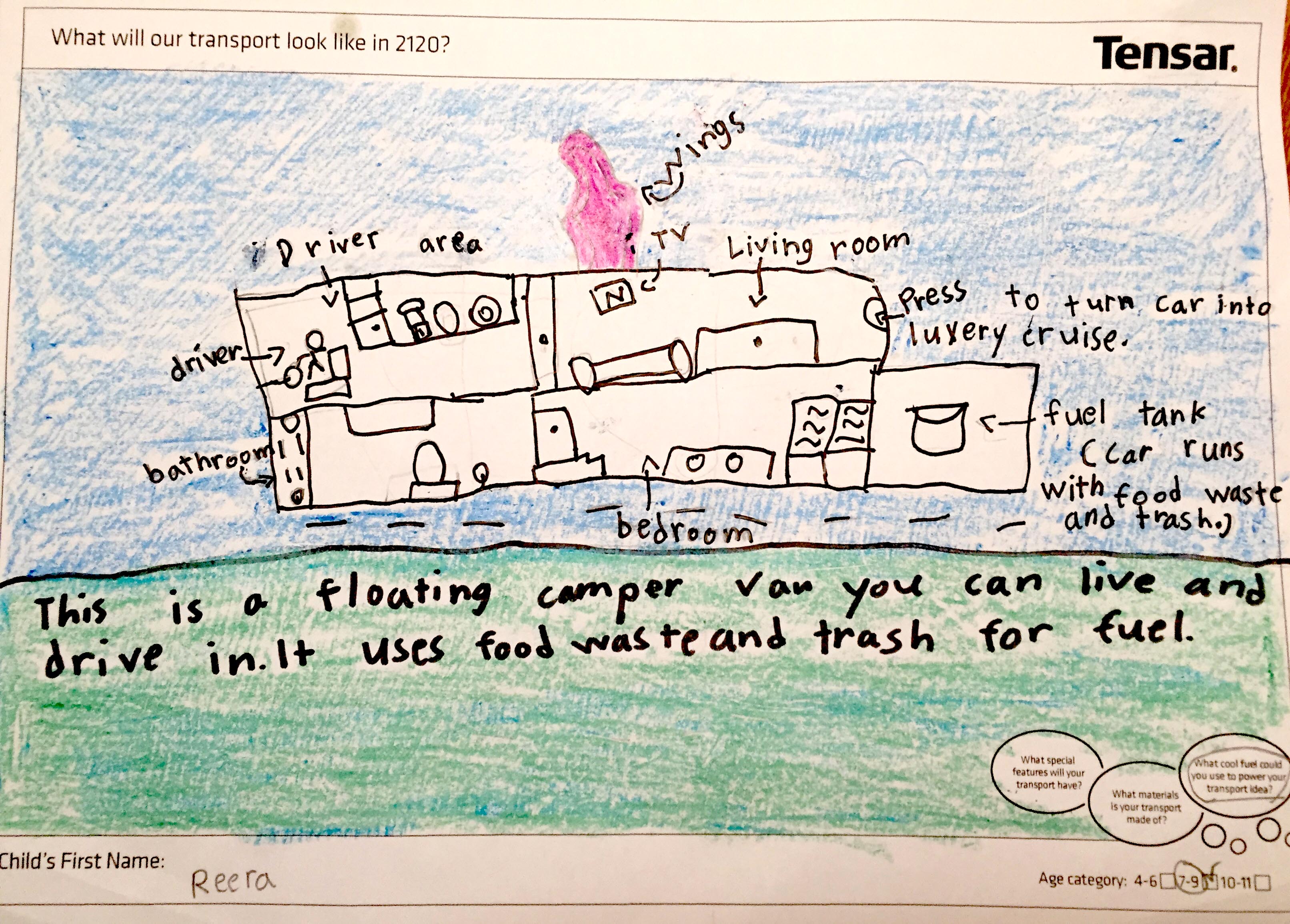 For the 10-11 age group we had a tie! Peter Stankavage submitted this floating car powered by solar panels.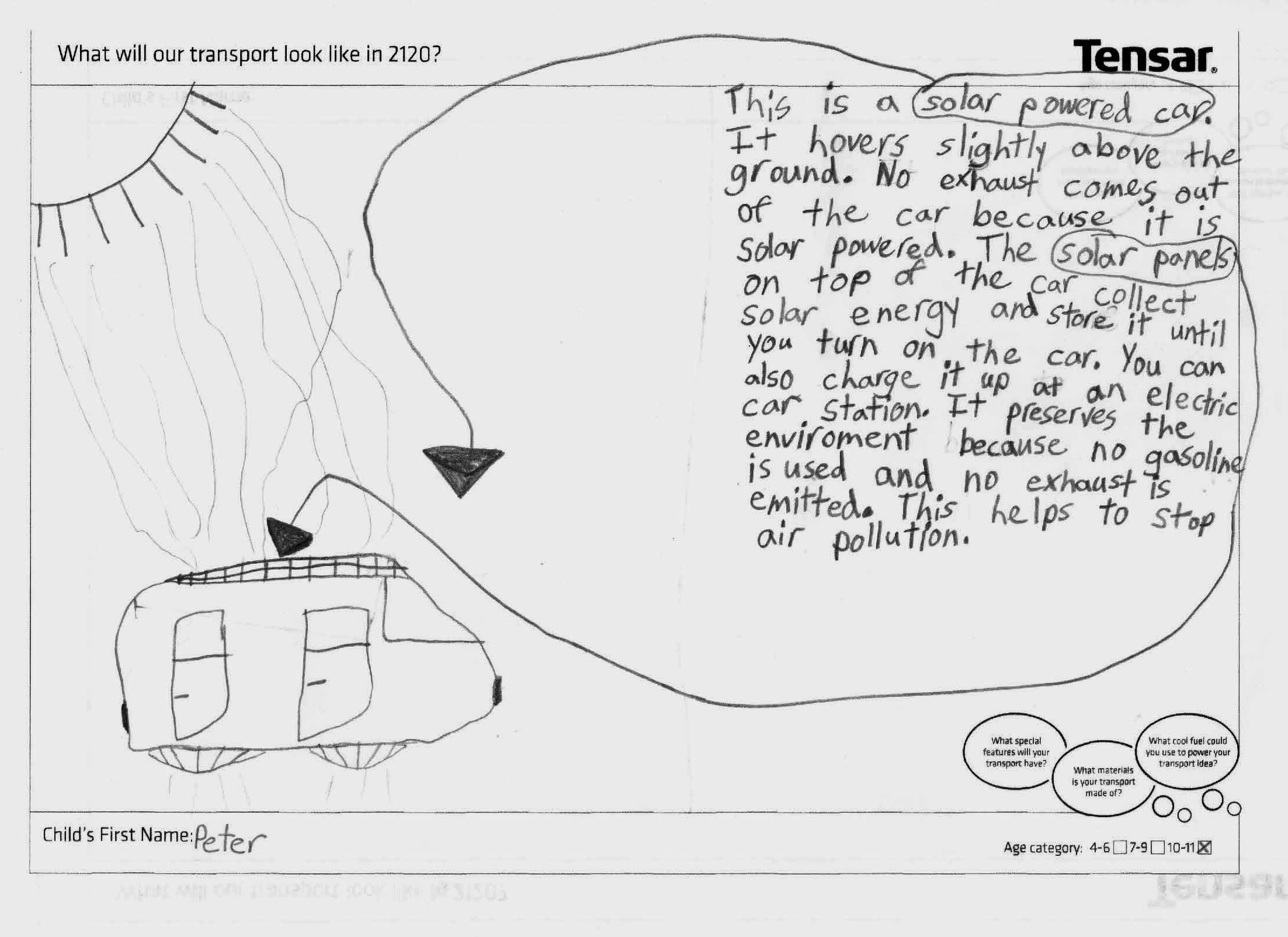 And Anay Shekhar who submitted a house that can hover above ground, can switch to a driving mode or float on water!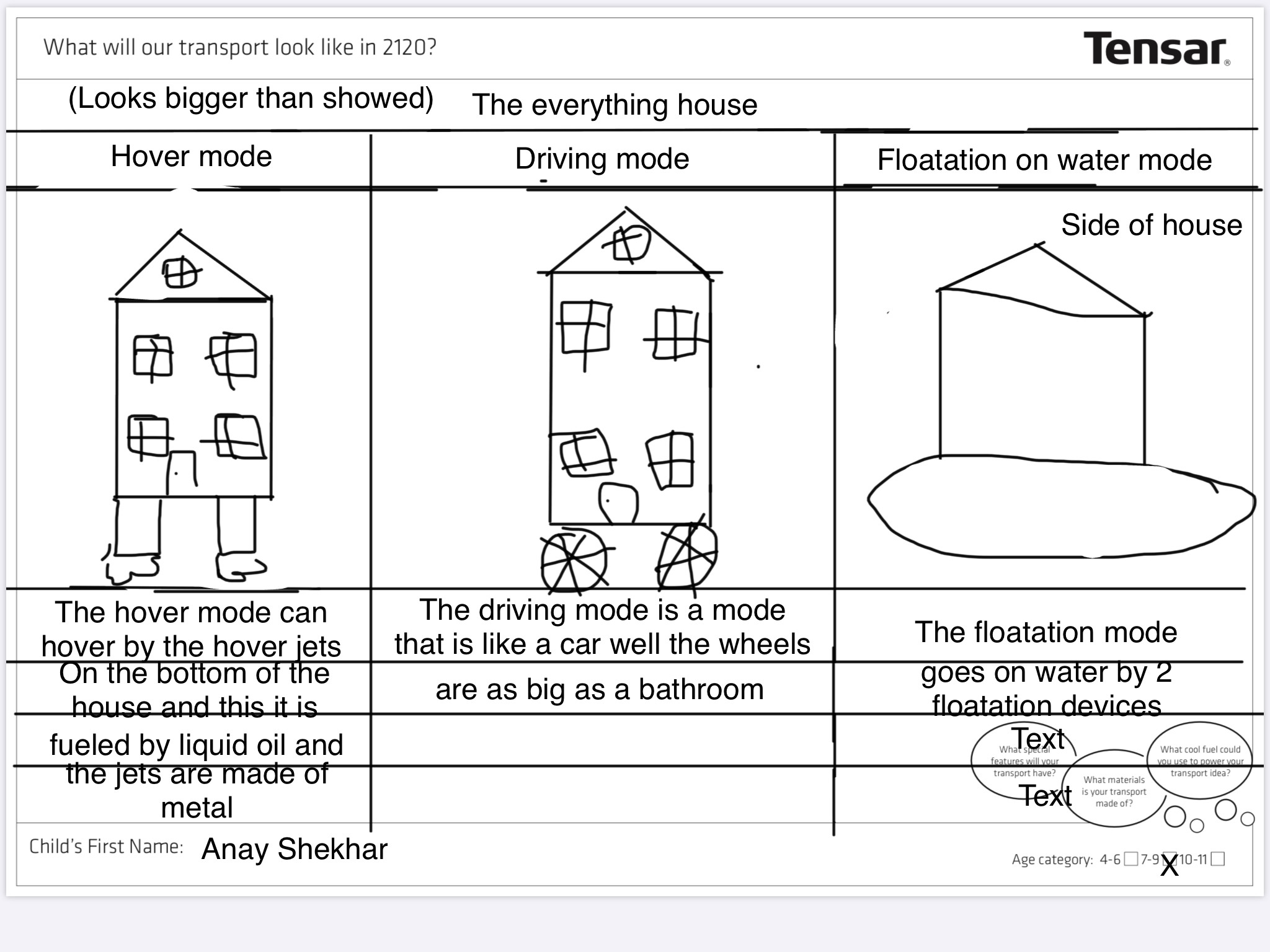 Thank you to everyone who entered out contest. Judging from the entries received, our future is certainly looking bright!