How Corporations Can Ignite Change for Resilient Infrastructure
by Katie Phillips, on October 27, 2022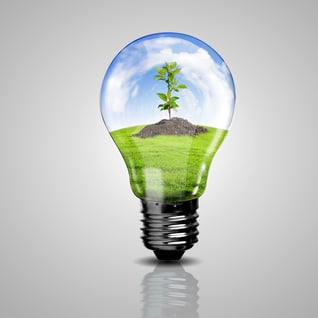 With environmental legislation often tangled in red tape, it's beecoming more important for corporations instead of governments to lead the charge on de-carbonization. Although corporations like Apple, Amazon, and Tesla have made headlines for pledging to reduce carbon emissions, corporate leaders in sustainability remain in the minority. Companies that have implemented sustainablity programs not only create a better world for future generations but also experience a boost to their bottom lines.

In 1994, Interface carpet company was one of the first corporations to pledge a reduction in its carbon footprint. Since then, the company has not only been certified as a carbon-neutral enterprise, but it has experienced multi-dimension savings. The Ray Anderson Foundation was created in honor of the Interface founder to continue the mission of innovation and environmental stewardship. The Foundation developed The Ray, an 18-mile section of interstate in Georgia that has become a "living laboratory." Here, new transportation technologies are tested so that one day net-zero highways can become a reality.
Watch this presentation from Allie Kelly, Executive Director of The Ray, who discusses the savings Interface discovered from implementing its sustainability policies and how The Ray is advancing the future of transportation.


Join us for InterAxion 2022!

This year's virtual event will be November 14th - 16th with a 1-hour broadcast each day. This year's event is global and will highlight the need for innovation in the construction industry. Discussions will center around the continued progress required for a future of resilient and sustainable infrastructure. Click the button below to join us. And, if you've already registered, then be sure to invite your colleagues to join as well.