Celebrating Anthony Walsh, Inventor of TriAx Geogrid
by Tensar International, on May 21, 2019
Inventors create new opportunities to change the world. Tensar's founder, Dr. Frank Brian Mercer, invented the first geogrid and brought it to the United States in 1982. Mercer's innovation positively changed the way builders construct pavements. In 2007, a new generation of Tensar inventor engineered a fresh approach to geogrid design and it, too, has been a major boon to pavement construction. In the spirit of the recent National Inventor's Month, please join us in recognizing Anthony Walsh, who joined Tensar in 2001 to help lead the company's R&D efforts.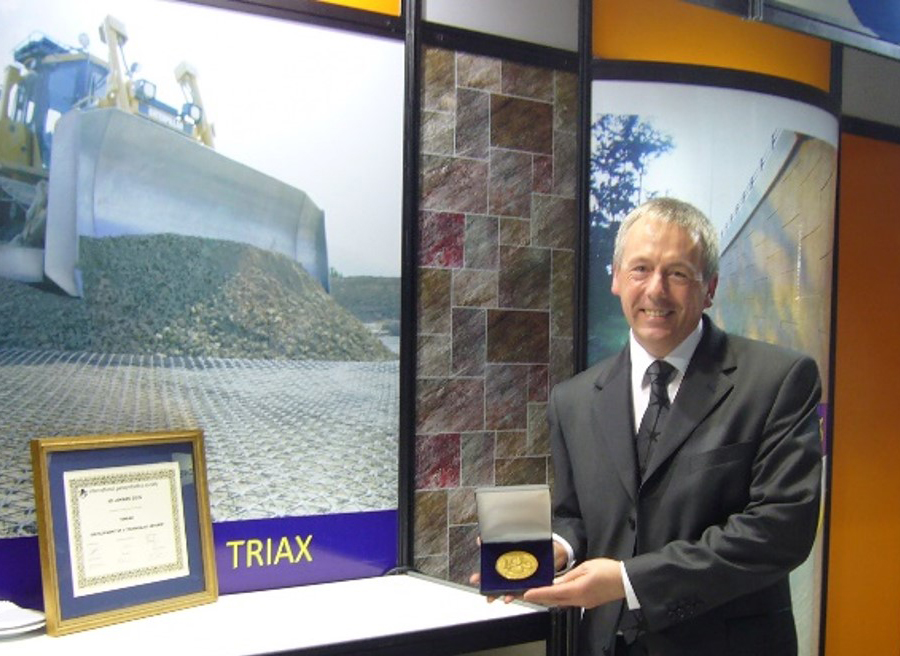 When Anthony arrived, the expectation was that some small changes to Tensar's biaxial geogrids might lead to increased performance but rather than pursue a process of minor iterative improvements, Anthony succeeded in developing a completely new and highly innovative next generation product that would largely replace the biaxial geogrid. The new product resulted in a completely new geometry – a hexagon structure product with triangular apertures. Anthony identified that triangular holes would give better interlock, so builders could use less aggregate to achieve the same stiffness, lowering cost and reducing environmental impact from quarrying and transportation. Tensar's new geogrids solution, TriAx, was launched in 2007 and quickly replaced biaxial geogrid in most road and rail applications and secured the market leading position for the company.
Anthony and Tensar's TriAx have since been acknowledged globally with prestigious innovation awards from industry thought leaders such as the International Geosynthetics Society and Better Roads Magazine. Please join the entire Tensar organization in acknowledging the power of innovators like Anthony Walsh.
Related Topics: What is Geogrid? | What is Tensar?