Why We Love Our Jobs
We pride ourselves on looking at each project with a fresh perspective. How can we make it more reliable? More efficient? What are your best options for success? Because at Tensar, we love solving earthwork problems with innovative, resilient solutions and sharing that passion with others. We're not afraid to get our boots dirty, from project start to project completion and anywhere in between. Whether you're building roadways, retaining walls, railways, or foundations, we want you to design and build with confidence.
How We Deliver
You only have one chance to get it right. We're here to support you with the right mix of proven technologies, unique tools, and individualized design support - everything you need to deliver better project experiences and better final outcomes.
We provide confidence at the core through proven technology:
Global teams dedicated to researching and developing the highest performing geogrids
Decades of continuous innovation and third-party validation to reduce risk and ensure fewer surprises
Award-winning software that saves you time and effort, while ensuring your designs are reliable and deliver expected results
We are connected in project excellence and deliver proven success:
Over 50 years of successful clients and construction excellence
Find the best solution for each project's unique needs and challenges
Work with you every step of your project as a valued partner, not just a supplier
Greater total value comes with the territory, including proven savings:
Deliver projects more efficiently, just as we have for thousands of loyal customers
Save materials by reducing quantities or using less expensive alternatives
Reduce costs by saving on initial and long-term costs
Save time by building more quickly and reducing the impacts of weather on your schedule
Meet sustainability goals by reducing carbon footprint and other community impacts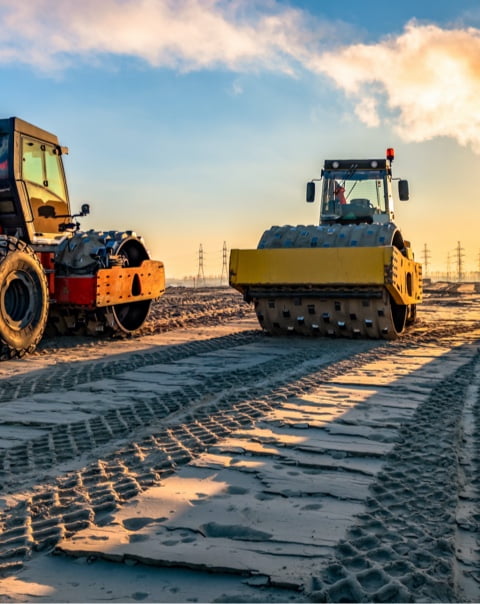 Who We Are
Tensar is a world-leading manufacturer and provider of ground stabilization and soil reinforcement solutions. Our innovative products have benefited thousands of construction and civil engineering projects around the world for nearly 50 years. Our global team and international network of distribution partners provide support and advice to customers no matter where they are.
Over 50 years of success:
1959: Netlon founded by Dr. Brian Mercer OBE
1978: Launch of the Tensar process of geogrid manufacture
1980: Launch of Tensar uniaxial geogrid; used to build a temporary retaining wall supporting a railway
1982: First geogrid manufacturing plant established in Blackburn, UK
1985: Tensar uniaxial geogrid gains BBA certification for UK highways structure
1992: Mercer Lecture series established
2004: Chinese manufacturing plant opens in Wuhan
2006: Tensar Corporation acquires Tensar Group in the UK
2007: Tensar TriAx geogrid launches and wins New Civil Engineer Innovation Award
2010: TriAx geogrid wins the International Geosynthetics Society Award
2012: TriAx geogrid awarded European Technical Approval certification
2013: Tensar geogrid named as one of British inventions of the 20th Century voted by British public
2014: Russian manufacturing plant opens in St. Petersburg
2015: Tensar Road Technology launched
2017: Spectra Pavement Optimisation named Highways Industry Product of the Year
2018: Tensar geogrid hailed as one of the innovations to revolutionize civil engineering by the Institution of Civil Engineers
2019: Tensar wins Manufacturing Excellence Award at the Hive Business Awards
2021: Tensar launches InterAx geogrid
2022: Tensar is acquired by Commercial Metals Company
| | | |
| --- | --- | --- |
| 4 | 600+ | 110 |
| Manufacturing Facilities | Employees | Patents |
Awards:
2022 ConstrucTech Top Products Award, USA (Tensar+)
2021 ConstrucTech Top Products Award, USA (SpectraPave Online)
IGS 2010 Awards, International (TriAx)
Better Roads Awards 2010, USA (TriAx)
IGS 2009 Awards, China (TriAx)
Gold Medal at AUTOSTRADA 2008, Poland (TriAx)
Gold Medal at Brno Building Fair 2008, Czech Republic (TriAx)
NCE Innovation Award at CIVILS 2007, UK (TriAx)